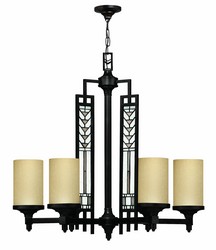 Homeowners that are serious about their World Cup games must take precautions to reduce glare with proper lighting fixtures
South San Francisco, CA (PRWEB) June 10, 2010
Hinkley Lighting Gallery, online retailer of interior and exterior home lighting brand Hinkley Lighting, today launches their new website. Coinciding with the opening day of FIFA World Cup in South Africa, Hinkley Lighting Gallery is getting into the spirit.
"Homeowners will be entertaining all month long," says Karishma Baijal, spokesperson for Hinkley Lighting Gallery. "The World Cup runs from June 11th to July 11th, and there will be plenty of indoor as well as outdoor festivities. It's an excellent time to update lighting fixtures."
Quality of lighting affects a spectator's ability to view the screen. A recent New York Times article states that the World Cup is the largest sporting event on the planet, with 32 participating counties for 2010. Homeowners that are serious about their games must take precautions to reduce glare with proper lighting fixtures, states Ms. Baijal.
The company also believes that during times of celebration, consumers are more willing to invest some money to cosmetically enhance their homes. Another New York Times article states that the job market, along with the American economy, is being steadily maintained. Ms. Baijal believes that this will translate into consumer interest in cosmetic improvements that are simple to do yet yield a high visual effect, such as updating bathroom lighting.
"With a month-long event like the World Cup, many Americans will host one or more parties, and to keep guests safe as well as improve visual capacity for the television screen, proper lighting is necessary," Ms. Baijal emphasizes. Hinkley Lighting Gallery offers a wide range of outdoor lighting for parties and events. Landscape lighting that lines pathways to secure safe passage for guests, as well as outdoor wall sconces and pendant lights for proper patio lighting.
"Now is the perfect time for homeowners to visit our new website and create a successful lighting scheme for their interior and exterior. Summer is the party season," says Ms. Baijal, "and the kick off the World Cup is the biggest international announcement that summer has begun."
For more information please visit http://www.hinkleylightinggallery.com
About Hinkley Lighting Gallery
At Hinkley Lighting Gallery, our goal is to provide you with the finest lighting fixtures manufactured by Hinkley Lighting. Hinkley Lighting combines design and functionality to produce the right lights for you – whether it is home lighting or outdoor lighting. With over 80 years of experience in the lighting industry, Hinkley Lighting is able to produce the finest quality products that address the needs of its customers.
###