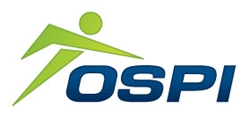 The outpatient joint replacement procedures allow patients to experience less pain, faster recovery and a lower incidence of complications!
Gilbert, AZ (PRWEB) July 13, 2015
Orthopedic and Sports Performance Institute, known as OSPI, is now offering outpatient hip and knee replacement. The Board Certified, expert Arizona orthopedic surgeons at OSPI utilize state-of-the-art, minimally invasive techniques to make it possible. Call (480)-420-3499 for more information and scheduling.
Only recently have techniques in hip and knee replacement evolved significantly to make the outpatient procedures possible. Known as Rapid Recovery, the procedures allow patients to experience less pain, faster recovery and a lower incidence of complications. Patients are visited by physical therapists and necessary providers to insure a safe, effective experience.
One example of how the outpatient hip replacement is made possible with the Board Certified Gilbert, Chandler and Mesa orthopedic surgeons is with the approach used. Being experts in the anterior approach hip replacement (from the front), muscle tissue is able to be preserved rather than cut. The incidence of post-operative dislocation is also lower.
By getting patients out of the hospital quickly, patients avoid the possibility of hospital acquired infections and become active quickly. This helps lower the incidence of blood clots as well.
The way Rapid Recovery works involves a combination of pain management techniques, minimally invasive surgery and coordinated visits from therapists and other necessary personnel. OSPI takes care of everything. An initial consultation is necessary to make sure each patient is a candidate for the outpatient procedure. At times, medical conditions require an inpatient stay for monitoring.
OSPI is the most comprehensive medical practice in the East Valley, serving Gilbert, Chandler, Queen Creek, Mesa, Casa Grande, San Tan and Maricopa AZ. Services offered include orthopedic surgery, stem cell therapy, pain management, podiatry, physical therapy, CrossFit, hormone replacement and family practice too.
Most insurance is accepted at the practice. For an initial consultation regarding the revolutionary, outpatient hip and knee replacement opportunity, call OSPI at (480)-420-3499.