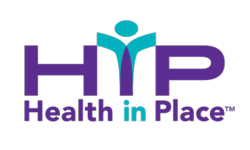 Washington, D.C. (PRWEB) December 22, 2011
On December 6th, the Disruptive Women in Health Care® blog launched a new initiative, Health in Place™ (HIP), aimed at reframing how and where people of all ages, and across the wellness span, maintain their health, broadly defined. With an advisory board comprised of experts from within and outside health care, HIP hopes to develop an incubator for innovation to address health challenges in unconventional ways and capitalize on the potential for technology to reshape how and where we receive, and maintain health.
"If we are going to prevent the projected escalation in chronic illness, which threatens to overwhelm our health care system, we need to develop new and better ways to elevate the health of our fellow citizens. The good news is that the next frontier in consumer health and well-being is right on our doorstep – literally," said Robin Strongin, Creator of the Disruptive Women in Health Care blog and HIP. "We crafted this new initiative to advance the next wave in consumer health and well-being, bringing the best of health care to the places where we spend virtually every hour of every day."
This project will be unique, not only in its vision of 21st century health and wellness, but also in its scope and composition of experts supporting this new direction. It will involve leaders from health care, technology, telecommunications, housing, travel and other sectors that will have a stake in the success of this exciting endeavor.
The concept of Health In Place™ is built around the idea that our homes are more than just houses, our offices are more than just workplaces, our schools are more than just places of learning, and even our cars are more than just modes of transportation. Thanks to wireless communications and emerging technologies, each of these venues has become potential health and wellness centers. No matter where we are or what we're doing, we can protect and enhance our well-being.
For this facet of 21st century health care to achieve its full potential – for more Americans to have the tools to link to their caregivers, to protect against illness and monitor their well-being – a number of public policy issues are involved, cutting across multiple disciplines from health care regulations and benefit structures to tax policy to technology incentives.
HIP aims to connect the dots between industries, inspire innovation and drive policy changes that improve health outside of the Affordable Care Act.
Large, industry leaders like Philips Healthcare and UnitedHealthcare have gotten behind the idea of HIP.
"Philips is on the forefront of health care delivery—that's why participating in a concept like Health in Place is a natural fit," states Deb Citrin, Senior Director of Strategy and Business Development, Home Monitoring, for Philips Healthcare. "With experience in both the hospital and home settings, Philips understands that health care is evolving and we need to evolve with it by expanding care whenever, and wherever, people need it."
For more on Health In Place™, read mHimss' Editor Eric Wicklund's piece, 'Health in Place' initiative seeks mHealth ideas from...everyone.
About Disruptive Women in Health Care®
Disruptive Women in Health Care (http://www.disruptivewomen.net), serves as a platform for provocative ideas, thoughts, and solutions in the health sphere. While the focus of the blog is on encouraging the voices of women, men are welcome to share their thoughts as well.
###