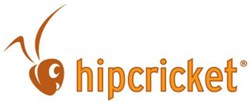 Our creative client work leads the way for other mobile marketers to follow.
Kirkland, WA (PRWEB) September 12, 2013
Hipcricket®, Inc., (OTCBB: HIPP) & (OTCQB: HIPP), the one-stop mobile advertising and marketing company, is featured in the Portrait section of Adweek's Sept. 9th issue. Adweek's Portrait highlights industry-leading marketing and advertising companies and the innovative campaigns they accomplish.
"Hipcricket's depth of experience in mobile advertising and marketing enables us to see the bigger pictures for clients," said Ivan Braiker, Hipcricket CEO. "Our hard work and innovative mobile products and services have steadily grown the company. It's terrific to see this work validated with this prestigious portrait in Adweek."
The Portrait highlights Hipcricket's decade of growth. The company launched in 2004 providing text-message marketing for Clear Channel. It has since expanded its range of services to include mobile websites, QR codes and a proprietary mobile advertising network. Hipcricket works with one quarter of the Fortune 100 brands including Ford, MillerCoors, Nissan and Kellogg's.
CEO Ivan Braiker and COO Doug Stovall are featured in the Portrait's photo along with a few rubber ducks, Hipcricket's unofficial mascot and internal motivator.
"Hipcricket is an industry trendsetter and the mother duck for other mobile marketers. As ducklings instinctively follow their mother, other agencies look to Hipcricket for future trends in mobile. Our creative client work leads the way for other mobile marketers to follow," said Doug Stovall, Hipcricket COO. "We're honored that Adweek, one of the leading advertising publications, decided to profile Hipcricket based on our client work and culture."
Hipcricket has developed and delivered an industry-leading 250,000 campaigns for brands, agencies and media properties with the AD LIFE® platform. Hipcricket helps brands capitalize on the growth of mobile with superior technology to create, manage and optimize their campaigns using every mobile channel, including SMS, mobile Web sites, permission-based advertising networks and branded apps. Hipcricket's enhanced analytic platform ties these mobile channels together in a single consumer-friendly dashboard.
To see the complete Portrait and learn more about Hipcricket, visit Adweek online at http://www.adweek.com/news/advertising-branding/agency-helped-ford-put-qr-codes-all-its-window-stickers-152226.
About Hipcricket
Hipcricket, Inc. (OTCBB: HIPP) (OTCQB: HIPP), formerly Augme Technologies, Inc., provides a unified mobile engagement platform that drives awareness, sales and loyalty. The AD LIFE® platform has been used by internationally recognized brands and agencies to power over 250,000 campaigns across SMS, 2D/QR codes, mobile websites, advertising networks, social media and branded apps. Hipcricket, Inc. is headquartered in Kirkland, Wash. For additional Hipcricket news and information, please visit http://www.hipcricket.com or text "NEWS" to 24474.
Hipcricket®, Augme Technologies™, Augme®, AD LIFE®, BOOMBOX®, AD SERVE® and the Hipcricket and Augme logo are trademarks of Hipcricket, Inc. All rights reserved. 2009-13.
Forward-Looking Statements
This release includes forward-looking statements within the meaning of Section 27A of the Securities Act of 1933, as amended, and Section 21E of the Securities Exchange Act of 1934, as amended. All statements regarding our expected future financial position, results of operations, cash flows, financing plans, business strategy, products and services, competitive positions, growth opportunities, plans and objectives of management for future operations, as well as statements that include words such as "anticipate," "if," "believe," "plan," "estimate," "expect," "intend," "may," "could," "should," "will," and other similar expressions are forward-looking statements. All forward-looking statements involve risks, uncertainties and contingencies, many of which are beyond our control, which may cause actual results, performance, or achievements to differ materially from anticipated results, performance, or achievements. Factors that may cause actual results to differ materially from those in the forward-looking statements include those set forth in our Form 10-K for the year ended February 28, 2013, and more recent reports filed with the SEC. We undertake no obligation (and expressly disclaims any such obligation) to update or alter such forward-looking statements, whether as a result of new information, future events or otherwise.