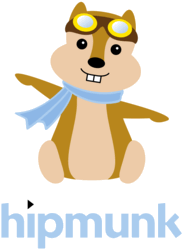 Besides our lovable animals, there is much synergy between Hipmunk and Frontier—such as our dedication to providing users with a fun, agony-free experience," said Adam Goldstein, CEO of Hipmunk
Denver, CO (PRWEB) June 06, 2011
Hipmunk, the travel search site, and Frontier Airlines today announced a partnership that allows Hipmunk users to book Frontier Airlines flights directly through FrontierAirlines.com. Travelers can now search for and find Frontier Airlines flights on Hipmunk.com and through the Hipmunk iPhone application. Once a flight is selected using Hipmunk, the user will be directed to FrontierAirlines.com to book the flight.
"We're pleased to announce our partnership with Hipmunk, which aligns perfectly with our vision to provide a different and better travel experience," said James Reichart, Frontier's vice president of Marketing and Sales. "With this partnership, our guests will have more ways to find our flights and low fares, and be able to conveniently book those flights through Frontier."
Frontier Airlines and Hipmunk will celebrate the partnership by giving one lucky winner a $500 Fly Bucks gift card to be used for travel on Frontier Airlines. During the week of June 6, Hipmunk will tweet a question via @thehipmunk. To participate, users must respond to the question within 24 hours. Hipmunk and Frontier Airlines will select one winner from those who respond.
"Besides our lovable animals, there is much synergy between Hipmunk and Frontier—such as our dedication to providing users with a fun, agony-free experience," said Adam Goldstein, CEO of Hipmunk. "We're excited to give one lucky traveler a $500 Fly Bucks card. Because what's more fun than pain-free travel? Free travel."
For more information and contest rules, please visit the Hipmunk blog.
About Hipmunk
Hipmunk is a remarkable new travel search site that takes the pain out of travel planning. With its innovative "Agony" sort, Hipmunk presents flight results in a visual "timeline," allowing people to select the best flight for them at a glance. Hotel results are sorted by "Ecstasy" and shown on a map so that people can view where in a destination they will be staying. Hipmunk launched in 2010 and is based in San Francisco. The company has funding from Ignition Partners, Y Combinator, SV Angel, Webb Investment Network, Erik Blachford, Simon Breakwell, Rob Glaser, Jim Hornthal, Rich Barton, Paul Buchheit, Ashton Kutcher, Raymond Tonsing, Matt Mullenweg, Sam Altman, Geoff Ralston, Sizhao Yang, Amitt Mahajan, Gabor Cselle, and more. For more information and to book your next flight or hotel, please visit Hipmunk.com.
About Frontier Airlines
Frontier Airlines is a wholly owned subsidiary of Republic Airways Holdings, Inc., an airline holding company that also owns Chautauqua Airlines, Republic Airlines and Shuttle America. Currently in its 17th year of operations, Frontier employs more than 5,500 aviation professionals and operates more than 550 daily flights from its hubs at Denver International Airport and Milwaukee's General Mitchell International Airport. Frontier offers routes to more than 75 destinations in the United States, Mexico and Costa Rica.
For more in-depth information on Frontier Airlines and to book tickets, please visit FrontierAirlines.com.
Media Contacts:
Jacqueline Tanzella, Hipmunk
415-794-1118
Jacqueline(at)hipmunk(dot)com
Frontier Media Line
720-374-4560
media(at)flyfrontier(dot)com
###