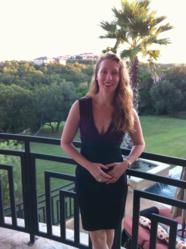 Even If you're behind on payments, upside down on your mortgage, your house requires repairs, you can't afford to pay Realtor fees, closing costs, etc… we can still help
Austin, Texas (PRWEB) February 22, 2013
Despite the signs of a healthy housing marketing in Austin, Texas, many home owners may still have a tough time selling their homes. Shenoah Grove of Hippie Hollow Homes, a local Austin real estate company has released a report providing tips on how to sell a challenging home. To read this report, please visit here.
"If you've found selling your house fast to be a challenge, then here are some tips that you can use to improve your chances," says Mrs. Grove. "The best part is that you can make many of these improvements without having to spend any money!"
Mrs. Grove has participated in more than 1,200 successful real estate transactions in the Central Texas region totaling more than $200M since 2004.
"Given my vast experience in the Austin real estate market, there's very little that I haven't experienced," continues Mrs. Grove. "This report will give you an opportunity to put some of my experiences to work for you so you can sell your house fast."
However, there are times where a house won't see due to reasons other than cosmetic and pricing. Utilizing a real estate professional can be very beneficial in these types of circumstances.
"If you're behind on payments, upside down on your mortgage, your house requires repairs, you can't afford to pay Realtor fees, closing costs, etc… we can still help," continues Mrs. Grove. "While I am a Realtor and capable of selling your house in a traditional method, Hippie Hollow Homes also has a national network of real estate investors who specialize in buying distressed homes. We use several different, non-traditional methods to provide alternatives to foreclosures that create win-win scenarios where the sell doesn't have to come out of pocket for anything."
For more information on Shenoah Grove and Hippie Hollow Homes, please visit here.