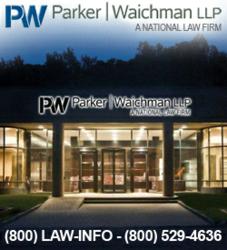 New York, New York (PRWEB) August 27, 2012
Parker Waichman LLP, a national law firm committed to protecting the rights of people injured by defective medical devices, is cautioning the victims of faulty hip implants, knee replacements and other medical devices to seek legal advice before undergoing revision surgery to have the device in question removed and replaced. According to Parker Waichman LLP, the explanted medical device, as well as any surrounding tissue removed with the device, may prove to be crucial evidence in any personal injury lawsuit a patient is already pursuing or plans to pursue. If proper explantation protocols are not followed, there is a risk that a court will declare the evidence spoiled, potentially placing any legal claims in jeopardy.
According to Parker Waichman LLP, judges overseeing medical device litigations often establish protocols for the preservation of explanted device. In April 2011, for example, the federal judge overseeing the DePuy ASR hip replacement multidistrict litigation (MDL 2197) in Ohio issued an Explant Preservation Order that clearly outlines the steps that both plaintiffs and defendants must abide by in order to preserve ASR hip explants following revision surgeries. Among other things, the order stipulates that:

The DePuy ASR hip implant be preserved and examined in a way to prevent any additional damage to the device.
Hospitals must also preserve synovial fluid, and/or whole blood/serum at the plaintiff's request.
The explanted DePuy ASR hip implant be retained by the receiving party, or sent to a designated storage facility that is mutually agreed upon.
The Explant Preservation Order in the DePuy ASR hip implant litigation was an important step in protecting plaintiffs' legal rights, and likely prevented an untold number of patients from inadvertently losing/destroying evidence.
According to Parker Waichman LLP, patients who are currently pursuing or plan to pursue a lawsuit involving a defective medical device should contact an attorney well in advance of any revision procedures. An experienced medical device lawyer will be able to make arrangement with the hospital, doctor and/or pathologist to ensure the explanted product is properly preserved as evidence.
Parker Waichman LLP continues to offer free legal consultations to victims of defective medical devices, including DePuy ASR and other metal-on-metal hip implant injuries. If you or a loved one experienced premature failure of your implant or other health problems associated with a recalled DePuy ASR Hip Implant or other metal-on-metal hip replacement device, please contact their office by visiting the firm's DePuy ASR hip implant injury page at yourlawyer.com. Free case evaluations are also available by calling 1 800 LAW INFO (1-800-529-4636).
Contact:
Parker Waichman LLP
Gary Falkowitz, Managing Attorney
(800) LAW-INFO
(800) 529-4636
http://www.yourlawyer.com