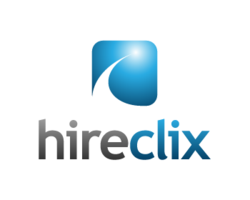 Using a proven solution like Work for Us is a smart, easy and reliable tool to consistently publish jobs onto Facebook.
Gloucester, Mass. and San Francisco, CA (PRWEB) March 19, 2012
Digital recruitment marketing agency, HireClix, and Work4 Labs, the world leader in social recruitment technology, today announced that HireClix has been authorized as a Work4 Labs reseller and will offer Work4 Labs suite of social recruiting solutions to the recruiting and human resources community. The agreement, which is effective immediately, enables HireClix to seamlessly incorporate Work4 Labs' core product "Work for Us" – the leading recruiting application on Facebook – into its clients' Facebook recruiting campaigns.
"With more than 800 million active users, Facebook is the largest talent pool on the planet. Yet, it remains an untapped sourcing tool in the recruiting industry," said Neil Costa, CEO of HireClix. "Using a proven solution like Work for Us is a smart, easy and reliable tool to consistently publish jobs onto Facebook."
The Work4 Labs solution allows recruiters to post jobs directly or automatically on their company's Facebook page, socialize referrals through candidate connections, and optimize targeted Facebook jobs ads to reach relevant candidates. More than 10,000 companies currently use "Work for Us" to drive candidate acquisition and promote employment brand for a fraction of the traditional costs.
In addition to being a powerful and effective sourcing tool, Facebook also provides sophisticated targeting, has a low-cost of entry and reaches truly passive candidates. Having developed many social recruiting campaigns for clients, HireClix advises that companies take a three-step approach to start using social media for corporate recruiting:

Focus on Facebook for recruiting - Create a dedicated Facebook fan page to recruit and build a talent community within the walls of the largest social network.
Leverage proven technology - Streamline the social publishing of jobs by using an easy and efficient tool like Work for Us. It's important that jobs be posted consistently and reliably across all channels to create a positive candidate experience.
Feature compelling stories - Showcase the company culture by sharing stories, videos and links on the company's Facebook recruiting fan page. Candidates feel more engaged when employers connect directly with them through social media channels and tell genuine stories.
HireClix and Work4 Labs are both exhibiting at the Spring ERE Expo in San Diego, Calif., March 28th through 30th. Digital marketing analysts from the HireClix team will be available at booth #308 to share more tips and advice on digital recruiting. Social recruiting specialists from the Work4 Labs team will be at booth #414 to provide demonstrations of the Work for Us app and other solutions.
About HireClix
HireClix, LLC is a digital recruitment marketing agency that helps corporate recruiting teams, staffing firms, and other businesses get practical results by delivering customized recruitment marketing campaigns. HireClix is focused on building employment brands to find quality candidates through innovative recruitment marketing strategies and zealous support. Leveraging search engine optimization, pay-per-click recruiting, interactive advertising and social media, HireClix helps companies move beyond job boards and realize better results on their marketing investment. Contact HireClix at 888.419.CLIX or by email at contact(at)hireclix(dot)com .
About Work4 Labs
Work4 Labs is the world leader in social recruitment technology. Work4 Labs develops 'Work for Us', the number one recruiting app on Facebook. Our award-winning products allow recruiters to post jobs directly on their company's Facebook page, create targeted Facebook job ads, implement scalable referral programs, and distribute jobs using proprietary social broadcasting tools to Facebook, Twitter, and LinkedIn. Thousands of companies around the world and of all sizes, from small businesses to Fortune 100 firms, use Work4 Labs products. For more information, please visit http://www.work4labs.com.
# # #