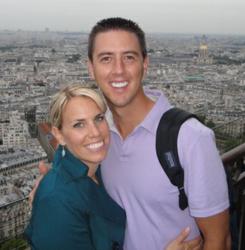 "When was the last time you asked a job applicant for their IQ score?" asks John Jonas, creator of OnlineJobs.ph, "...we eliminate the guesswork; you learn more from their OnlineJobs.ph profiles than you can learn in a face-to-face interview."
SLC, UT (PRWEB) September 13, 2012
Onlinejobs.ph, the largest online database of Filipino jobseekers, now includes IQ and DISC scores in thousands of jobseeker profiles. With these new test scores, hiring Filipino workers is almost like meeting them face-to-face. The tests are designed to help employers find VAs with the skills and personalities that match their businesses and expectations.
"When was the last time you asked a job applicant for their IQ score? When you outsource to the Philippines, one of the risks you take is hiring someone you barely know; except for what's written on their resume. But with our employee assessments, especially the DISC profiles, we eliminate the guesswork; you learn more from their OnlineJobs.ph profiles than you can learn in a face-to-face interview," shares John Jonas, creator of OnlineJobs.ph.
DISC profiles give employers an accurate and objective assessment of a Filipino VA's strengths and weaknesses. It reveals whether their prospective employee works better with a team or alone, if they can work with minimal supervision, how they respond to challenges, and whether they have management potential.
An employee's personality and work ethic are just as important as his/her skills and qualifications. Great employer/employee relationships are mainly about finding the people with the right personality and attitude for the job. In addition to the DISC profiles, Onlinejobs.ph matches DISC profiles with different jobs. Business owners can evaluate their potential candidates based on how well their DISC profiles match up with the intended job description.
The Ph.D. certified IQ test is also a new feature offered by Onlinejobs.ph. They're designed to measure a jobseeker's basic reasoning and intelligence. After a jobseeker takes each assesment, their scores are posted as a part of the jobseeker's profile. A key is also provided to make DISC interpretation easy for employers.
"Hiring Filipino virtual assistansts through Onlinejobs.ph is fail-proof and fool-proof with the new Ph. D certified IQ and DISC assessments," says Jonas, "We guarantee your satisfaction."
http://www.OnlineJobs.ph, created by internet entrepreneur John Jonas, is the leading Filipino hiring webite. Since 2007, John has used innovative methods to teach business owners how to increase efficiency and decrease cost by delegating labor to the Philippines. OnlineJobs.ph, along with Replacemyself.com, offers customized tools to successfully hire, train and manage Filipino virtual assistants. Watch the vidoe above for more information. See http://www.replacemyself.com for full webinar.