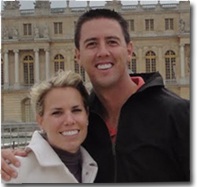 "Hiring Filipinos as virtual assistants is the first step toward rocketing your business into success. If you hire the right people and train them correctly, your free time and profits will multiply," Says John Jonas, creator of ReplaceMyself.com
Salt Lake City, UT (PRWEB) September 16, 2012
John Jonas, who preaches "the 17 hour work week through outsourcing," is living the American dream. He works from home less than 17 hours a week, goes golfing almost everyday and has plenty of time to enjoy with his wife and four children. Jonas' 'secret to success' is no secret. In fact, he exploits it: outsource to the Philippines.
In a recent interview with entrepreneurial webshow host, David Siteman Garland, John divulges tips and tools for managing, training and hiring Filipinos for as little as $1.82/hr.
Jonas manages 12 Filipino employees. Depending on their skill, he pays them $250-$750/month for full-time work (which he says is a decent wage in the Philippines). He claims it's a win-win: business owners work with qualified, educated, hard-working employees and their Filipino counterparts receive decent wage with the opportunity to work from home.
It's not only economical to outsource to the Philippines, Jonas believe it's the key to escalating business.
"Hiring Filipinos as virtual assistants is the first step toward rocketing your business into success. Outsourcing makes it possible to implement systems and structures and complete projects that you can't do on your own. If you hire the right people and train them correctly, your free time and profits will multiply."
For the skeptical business owner, he offers a partial list of tasks that can be outsourced:
Email/Communication Management
Basic Administrative Tasks
Social Media Marketing: Facebook, Twitter, Pinterest etc...
Search Engine Optimization
Video/Article Marketing
Computer Programming
Copywriting
Jonas believe that entrepreneurs can outsource any task they are willing to train their employees to do.
"You begin as a puppeteer and eventually cut the strings," observed David Garland during the interview. Jonas reiterates: "It's all about training. If you take the time and exercise the patience to teach your employees how to do a task correctly, you'll never have to do that task again." Then he challenges, "Just give it a shot and see what happens."
Why the Philippines? Jonas claims that cultural qualities make hiring Filipinos the best option in comparison to hiring out of India or other popular outsourcing countries. He emphasizes that Filipino job seekers usually have college-level educations, exceptional English skills and they become extremely loyal employees.
Throughout the interview, Jonas explains the best tools to train Filipino employees, how to managing them effectively and how to overcome cultural communication issues. To view the full interview and find out more about how to outsource to the Philippines, visit: http://www.therisetothetop.com/interesting-entrepreneur/hire-vas-overseas-for-cheap-or-keep-it-local/.
ReplaceMyself.com, created by internet entrepreneur John Jonas, is a leading Filipino outsourcing mediator. Since 2007, John has used innovative methods to teach business owners how to increase efficiency and decrease cost by delegating labor to the Philippines. http://www.ReplaceMyself.com offers customized tools to successfully hire, train and manage Filipino virtual assistants. ###