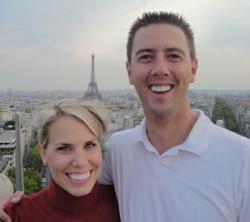 "This is by far the simplest way to outsource to the Philippines," says John Jonas, creator of OnlineJobs.ph.
Salt Lake City, UT (PRWEB) October 21, 2012
Many entrepreneurs want to hire a Filipino virtual assistant but don't have the time to browse through hundreds of resumes or they can't find enough Filipino workers with the right qualifications to help outsource their business to the Philippines. With Onlinejobs.ph's newly improved prefound, top-pick employees, the process of hiring Filipino workers just became easier.
Onlinejobs.ph Prefound, Top-pick employees are jobseekers that have passed several assessment tests, verified that they are available for work, and have all the tools needed to start working right away.
"This is by far the simplest way to outsource to the Philippines," says John Jonas, creator of OnlineJobs.ph. "We sort though every resume to make sure you get the most qualified employee possible."
The process of recruiting, finding, and hiring in the Philippines is usually a long and tedious process. First, entrepreneurs have to post a job opening on websites like bestjobs.ph or onlinejobs.ph and wait for emails from interested, qualified applicants or email jobseekers. Then, dozens of responses have to be sifted through to narrow down the list and weed out the unqualified applicants. Finally, entrepreneurs have to take time to interview several people before finally making the decision of who to hire.
The process above often doesn't go smoothly. Sometimes, not enough people would respond to the job post or not enough qualified applicants apply. The process of hiring becomes longer and more tedious when qualified Filipino workers don't apply for the job.
If a business owner has the time and patience to go through all those resumes, it isn't an issue. But most people don't have the luxury of time and patience. Time is a commodity and to make most of that commodity, hiring in the Philippines has to be easier, faster, and more efficient.
It doesn't have to be complicated to outsource to the Philippines. With the prefound, top-pick workers, you get to save time and money by skipping some of the steps of the hiring process. All the prefound employees are ready for work and have been tested for the qualifications that most employers need.
All employers need to do is to contact the people they want on the short list and start interviewing, it's that simple. No need to browse through hundreds of resumes, no need to wait for replies, no need to double check references and qualifications and you get the top picks from the more than 55,000 resumes of Filipino online workers on the Onlinejobs.ph database.
http://www.OnlineJobs.ph, created by internet entrepreneur John Jonas, is a leading Filipino hiring database. Since 2007, John has used innovative methods to teach business owners how to increase efficiency and decrease cost by delegating labor to the Philippines. Jonas offers customized tools to hire, train, manage and pay Filipino employees through ReplaceMyself.com, OnlineJobs.ph and Payments.ph. ###