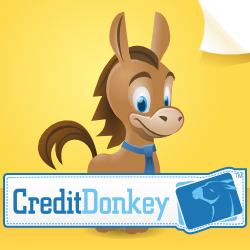 Hispanic consumers will be a leading force in America's marketplace
Los Angeles, CA (PRWEB) November 29, 2011
As more Hispanics gain access to credit and credit cards, they continue to play an expanding role in the American economy. CreditDonkey.com, a credit card comparison website, recently published a new research in the form of an infographic illustrating key demographic trends and credit card usage rates among Hispanic Americans that show they are helping to drive the nation forward.
Infographic: http://www.creditdonkey.com/hispanic.html
With 68% of Hispanics age 16 and older working in the civilian labor force and an estimated household median income of $38,039, according to U.S. Census Bureau, Hispanics represent a growing and thriving segment of the American population.
Research from the Center for Human Resource Research at Ohio State University, shows that 69.7% of Hispanics have at least one credit card. The number of Hispanic families holding a credit card has grown by more than 10%, according to The National Council of La Raza (NCLR).
The growth comes at a cost, as 1 in 7 Hispanics are a victim of credit card fraud and nearly 1 in 2 carry a balance from one month to the next.
"Consumer spending is responsible for upwards of 70% of the US economy. With the Hispanic population projected to reach 132.8 million by 2050, it is clear Hispanic consumers will be a leading force in America's marketplace," said Charles Tran, founder of the credit card comparison website, CreditDonkey.com. "It is important to ensure they have access to the financial tools, services and information required to support their contributions to the economy."
To view the full infographic on "Hispanics Drive America Forward", please visit CreditDonkey.com. Find out who are accessing credit cards, why Hispanics are using credit, how Hispanics manage credit, and where Hispanics are thriving. The full infographic also includes:

Hispanic Labor Trends
Hispanic Population Trends
Hispanic Business Trends
Hispanic Education Trends
Hispanic Family Trends
As nearly half of Hispanics carry a balance, experts at CreditDonkey.com recommend that Hispanic consumers compare low interest credit cards to save money and optimize their personal finances. Banks continue to offer incentives such as 0% APR promotions to try to get consumers to switch credit cards.
CreditDonkey.com publishes practical information and tips to help Americans make informed and responsible credit decisions. Consumers can visit CreditDonkey.com for free comparisons of low interest credit cards. They can search, compare and apply online, finding the best credit cards for their needs.
###