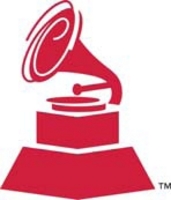 This Latin Recording Academy® program connects young people with Latin music industry professionals and gives them the opportunity to learn about the business directly from those who have succeeded in their respective fields
Miami (Vocus) September 24, 2008
The 2008 Latin GRAMMY® In The Schools program, a cultural initiative aimed at educating students about the Latin recording industry's challenges and opportunities, kicks off Friday, Sept. 26 at the Celia Cruz Bronx High School of Music in the Bronx, New York. The five-market initiative will continue on to Chicago, Miami, Los Angeles and Dallas.
"This Latin Recording Academy® program connects young people with Latin music industry professionals and gives them the opportunity to learn about the business directly from those who have succeeded in their respective fields," said Gabriel Abaroa, President of The Latin Recording Academy. "We are extremely proud to present these programs and further The Latin Recording Academy's mission -- to provide educational outreach to Latin communities around the nation."
Highlighting the enthusiasm, quality and diversity of the U.S. Hispanic youth communities, this educational program features a diverse panel of Latin artists and industry executives speaking to high school students about their personal experiences and offer insights in to the various music business opportunities. Past panelists include Graciela Beltrán, Obie Bermúdez, Willy Chirino, Elvis Crespo, Johnny Pacheco, and Aleks Syntek to name a few.
With the support of McDonald's, the efforts of the Latin GRAMMY In The Schools program will give students the opportunity to interact with various music industry experts who share insightful tips on the industry; from what it is like to work in the business, to what it takes to be successful in the field.
"We share The Latin Recording Academy's commitment to provide educational opportunities to Hispanic students and are thrilled to be a sponsor of the Latin GRAMMY In The Schools program," said Cristina Vilella, Director of Marketing, McDonald's USA. "In addition to the great role models and industry executives who will participate in the panel discussion, we will be bringing the Fiesta Tour McDonald's® to the schools, which gives students unprecedented access to hundreds of memorabilia items that represent the history and many genres of Latin music."
An exciting 2008 addition to the program is FiestaTour: McDonald's® Music Experience, a traveling music memorabilia exhibit featuring iconic items from many of Latin music's greatest stars including Pepe Aguilar, Celia Cruz, Gloria Estefan, Ricky Martin, Selena, and others. The mobile exhibit, which will travel to the five event cities, will focus on the modern history of Latin music from '50s to the present.
Schedule of Events:
Friday, September 26, Celia Cruz Bronx High School of Music (Bronx, N.Y.)
Friday, October 3, Benito Juarez Academy (Chicago, Ill.)
Friday, October 10, Coral Park Senior High (Miami, Fla.)
Friday, October 17, Theodore Roosevelt High School (Los Angeles, Calif.)
Friday, October 24, School TBD (Dallas, Texas)
The Latin GRAMMY In The Schools program will culminate with the celebration of the 9th Annual Latin GRAMMY Awards, set for Nov.13 at the Toyota Center in Houston, and will be broadcast live on the Univision Network from 8 - 11 p.m. ET/PT (7 p.m. Central).
About The Latin Recording Academy
The Latin Recording Academy is an International, membership-based organization comprised of Spanish- and Portuguese-speaking recording artists, musicians, songwriters, producers and other creative and technical recording professionals. The organization is dedicated to improving the quality of life and cultural condition for Latin music and its makers. In addition to producing the Latin GRAMMY Awards to honor excellence in the recorded arts and sciences, The Latin Recording Academy provides educational and outreach programs for the Latin music community. For more information about The Latin Recording Academy, please visit http://www.grammy.com
About McDonald's®
McDonald's USA, LLC, is the leading foodservice provider in the United States serving a variety of wholesome foods made from quality ingredients to millions of customers every day. More than 80 percent of McDonald's 13,700 U.S. restaurants are independently owned and operated by local franchisees. For more information about McDonald's visit http://www.mcdonalds.com.
About Eventus
Eventus Marketing, Inc. is a national full-service Hispanic event marketing and promotional group with corporate offices in Miami. Its mission is to continuously deliver innovative event properties and integrated promotional programs targeting the U.S. Hispanic market. For more information on Eventus, visit http://www.eventusmarketing.com.
# # #