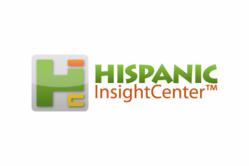 Newspaper More Influential for Auto & Groceries, Mobile More Likely to Drive Apparel Purchases
Worthington, OH (PRWEB) October 18, 2012
In an age of increased mobile connectivity and decreased newspaper advertising revenues, it's no surprise that Hispanics, a more digital-savvy segment, are increasingly likely to view their news on a mobile device. In fact, turning to a tablet or a smartphone has exploded 74% from 15.3% in 2010 to 26.6% in 2012. This translates into an estimated increase of 3.9 million additional Hispanics viewing their news on a mobile device. A recent analysis of information from the Hispanic InsightCenter™ by BIGinsight™ highlights what this means for newspaper print editions, as well as how marketers can harness this shift and increase their ROI. (The latest Media and Influence™ Survey included in the InsightCenter contains 24,864 respondents, 4,325 of which identified themselves as Hispanics.)
It's important for marketers to find the right balance between print and mobile media sources. The case of the "news via print vs. news via mobile" provides us with an example of how Hispanics are using both newspaper and digital, in this instance, to obtain news. But efforts should be made to coordinate messaging across all channels and the first step in doing this is to understand how consumers are engaging with media.
Following the downward trend of the Newspaper industry's advertising revenues, self-reported print readership among U.S. Hispanics 18+ is down 16% over the last five years. (A figure that's in line with their Non-Hispanic counterparts whose readership is down 14%.) In June of 2007, 65.8% of Hispanics 18+ read a newspaper on any given day, compared to June of 2012 when 55.4% report doing the same. It's important to note that although the percentage of readership is down, it still remains above half of the Hispanic adult population, which equals roughly 19 million people. So although newspaper is down among this group, it does not appear to be out and remains a viable option for advertisers.
Hispanics are 50% more likely than Non-Hispanics to view news on a mobile device, which points to greater opportunity among this segment within the mobile news space for businesses. But consumption cannot be considered unilaterally. What's also important is the media's ability to influence a purchase. Looking at several key categories often promoted in newspapers, both print and mobile play a role in purchase decisions. The take-away is that marketers cannot isolate resources by channel. Rather, they have to understand their customers' consumption as well as media influence and build cohesive messaging across multiple medias to maximize return on investment.
Media Influence* – Hispanics 18+
Auto
Newspaper: 17.0%
Video on Mobile Device: 4.4%
Text Messaging on Mobile Device: 4.0%
Mobile Devices: 6.4%
Groceries
Newspaper: 26.1%
Video on Mobile Device: 6.2%
Text Messaging on Mobile Device: 7.0%
Mobile Devices: 8.7%
Apparel
Newspaper: 16.4%
Video on Mobile Device: 9.5%
Text Messaging on Mobile Device: 8.0%
Mobile Devices: 10.7%
Source: BIGinsight.com
*Note: 25 types of media are tracked for 12 different categories. For the purpose of this analysis only newspaper and mobile are listed for comparison.
The analysis also identified key findings among Hispanic Smartphone Owners and Hispanic Tablet Owners including their newspaper usage, app usage and media influence. It also revealed the top 10 Spanish language TV/Cable channels, Internet sites and Magazines reported by Hispanic consumers. Click here for a complimentary report.
For more information on U.S. Hispanic Consumers, download the Hispanic InsightCenter™ Android™ Tablet App or install the Apple® Web App. You can also access the online Hispanic InsightCenter™, updated monthly with fresh insights and consumer trends.
About BIGinsight™
BIGinsight™ delivers customized timely market intelligence from various sources through its cloud-based technology-driven Integrated Solutions Platform. Solutions are delivered on multiple devices (PC/Tablet/Smartphone) though the InsightCenter™ tool using diverse information sources relevant to clients' business needs.
Contact:
Chrissy Wissinger
(614) 846-0146
chrissy(at)BIGinsight(dot)com
Android™ is a trademark of Google, Inc.
Apple® is a trademark of Apple, Inc., registered in the U.S. and other countries.