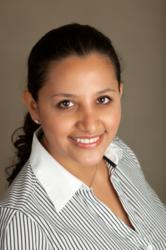 HPRA increases the value of the public relations industry as our sector continues to gain influence, said Lucia Matthews. I am so honored to join the long list of dedicated communicators who have received this incredible honor.
San Diego, CA (PRWEB) September 13, 2012
Lucia Matthews, CEO of DIÁLOGO, was named 2012 PR Professional of the Year by the Hispanic Public Relations Association (HPRA) for her outstanding work and commitment to her clients and her company. Mrs. Matthews will be honored during the 28th Annual PRemio Awards & Scholarship Gala, on October 4, in Los Angeles.
Other awards include Corporation of the Year winner Univision Network, Journalist of the Year winner Pilar Marrero, a reporter and editor for La Opinión, and Young PR Professional of the Year Cynthia Cruz with iolo Technologies.
Lucia Matthews founded DIÁLOGO (http://www.dialogo.us) in 2006 four years after arriving from Mexico, based on her rationale why organizations should collaborate and dialogue with its stakeholders to build positive impact, brand and profits. Today, DIÁLOGO has offices in San Diego, New York and Mexico City, and is a leading public relations and social marketing firm that builds brands with Hispanic audiences.
Deeply committed to mentorship and education, Lucia is an active leader in numerous organizations that seek to improve Latinos' access to education and business resources. She serves on the Advisory Board of Directors at California Diversity Council and the Oversight Board at San Diego Community College District.
For complete information about the 28th Annual PRemio Awards and Scholarship Gala Dinner, including sponsorship opportunities and ticket purchase, visit http://www.hpra-usa.org.