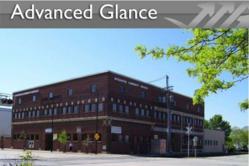 Opportunities are endless with this property's prime location and 45,434 square feet.
Green Bay, WI (PRWEB) August 22, 2012
Historic building in downtown Green Bay is set to go up for auction later this month by real estate auction firm Micoley.com. Micoley recently announced that this 1.18-acre site that features 45,434 square feet of property will be part of their September 15, 2012 Auction Event. Bids can be placed online now until the end of September 15th.
This stately building was built in 1919 and was former home to a Studebaker dealership, Bishop-Dorschel Co., in 1927 and in 1931, became Thom Motor Car Co. In the 1980's, the property was home to Terex Headquarters, formerly known as Northwestern Engineering Company. "The building has a lot of history. Like its former occupants, the potential use of this property is unlimited and will bring character to any firm who occupies it," said Wade T. Micoley, President of the Micoley Company.
It is located along the scenic Fox River on the corner of W. Walnut and Pearl Street in the heart of downtown Green Bay. The property has had multiple additions and renovations. Bidding for this property will open at $825,000. The assessed value is $1,845,800. Interested buyers are not required to be on site, as live bidding is available online here. For more information on this and other properties up for auction, visit Micoley.com today.
Micoley.com, located in Green Bay, WI, is a real estate marketing company specializing in bank-owned properties throughout the United States. Their unique approach to real estate sales is executed through customized marketing programs and project focused auction plans, customized for each of their unique clients. Be sure to visit their website for future Auctions and Sales Event information as inventory changes daily.