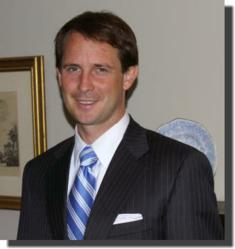 The Dramshop Act is in place for a reason, but it's not protecting anyone if it's not being enforced.
Atlanta, GA (PRWEB) June 25, 2013
Local auto accident injury attorney Christopher Simon of the Simon Law Firm was recently featured on WBSTV Channel 2 evening news to talk about the dangers of drunk driving and what the state is doing—or is not doing—to stop the problem. Simon recently dealt with this issue in a civil action suit [State of Georgia Civil Action File No. 11C-04348-1] involving the death of 23-year-old Eddie Ko who was hit by a drunk driver. A student at the University of Georgia, Ko was killed in 2010 when his vehicle was struck by two others, both operated by drunk drivers according to court documents.
Ko's case brought Georgia's Dramshop Act [O.C.G.A. 51-1-40] into the spotlight, making Simon an authority on the law. According to the Dramshop Act, bars can be held legally responsible for injuries and fatalities that occur at the fault of a driver who was over-served although appearing visibly drunk. Aided by this act, Simon was able to seek justice not only from the drunk drivers, but also from the bar at which they had been drinking. Simon and his client settled for half a million dollars according to court documents.
"While the driver is obviously responsible for his actions, when it comes to prevention, it's really best to hold the culpable bars and restaurants accountable," Simon explained. "Yes, it's great to get drunk drivers off the road by putting them behind bars, but that's not dealing with the source of the problem. We need to actually prevent drunk driving by punishing the establishments that are over-serving alcohol to the drivers in the first place."
WBSTV reporter Erin Coleman interviewed Simon on the Dramshop Act and Georgia's drunk-driving problems. Simon argued that the state apparently does little or nothing to enforce this law. This is evident in the Ko case, as the establishment responsible for serving the driver who killed Ko remains open. Before settling the case, the restaurant was accused of over-serving and keeping the establishment open after hours to continue serving.
"It's ridiculous to think that they can get away with this," Simon said. "The Dramshop Act is in place for a reason, but it's not protecting anyone if it's not being enforced."
The Ko case reiterates the importance of having a car accident injury attorney when a loved one is harmed after being hit by a drunk driver. Simon is thankful that he was able to help the Ko family hold the responsible parties accountable. He works not only in hopes of finding justice for victims and their families. He also fights to prevent similar cases from happening in the future.
"It's horrible what you see when you work as a car accident injury attorney. So many innocent people out there are getting injured as a result of irresponsibility on the part of individuals, and—as far as we can tell—on the part of the state too."
When Atlanta residents have been injured after being hit by a drunk driver and are seeking compensation, Christopher Simon and the staff at the Simon Law Firm may be able to help. For more information from a knowledgeable auto accident injury attorney, visit the website http://www.christophersimon.com, call (866) 295-8231 today, or visit the firm in person at 3535 Piedmont Road Building 14, Suite 410, Atlanta, Georgia 30305.
About the Simon Law Firm:
With 15 years of experience, Christopher Simon has the knowledge and skill people need when facing a complicated situation. The caring staff at the Simon Law Firm is here to aid victims in protecting their rights and finding the justice they deserve. Simon specializes in wrongful death, tractor-trailer accidents, car accidents, liability, sexual harassment, and overtime and wage law, and is ready to take on any case.