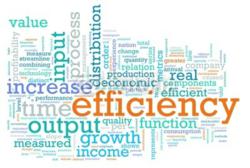 Chhoda said stage three launches in 2016. It requires therapists to demonstrate an improved quality of healthcare and that they continue to meet requirements in previous stages.
Denville, NJ (PRWEB) January 30, 2013
"The economy, new healthcare legislation and rising costs are placing pressure on insurance providers to scrutinize each reimbursement request closer than ever," said Chhoda. "An EMR contains the tools to eliminate common and expensive mistakes, and handle the new array of ICD-10 codes that take effect in 2014."
Coding and billing is a specialized field and Chhoda noted that clinicians should also explore hiring a trained and knowledgeable coding specialist versed in EMR technology. He said it's an expense that will far outweigh the cost through increased revenue collection. With an EMR, practitioners will see a drastic reduction in the number of rejections, denials and contestations.
It's often small mistakes that create the biggest problems and delay reimbursements. Illegible, handwritten notes are a major problem for clinicians and an EMR eliminates the problem with one-touch digital records. Other common mistakes that will generate a denial include identifying a patient as the wrong gender and dates that don't match. Clinics utilizing outdated codes slow reimbursements and those who don't code when a multiple diagnosis is made is the same as throwing money away.
Another prime source of lost revenue is failure to bill for all the services a client receives. Modern clinics offer a variety of treatments and ancillary services, and they may be overlooked during the billing process. X-rays, lab work, supplies dispensed in the office, and medications all represent ways in which a clinic is being robbed of its full income. An EMR contains the ability to alert practitioners when an error occurs, allowing it to be corrected before the claim is submitted.
Documentation is a hallmark of the EMR, but even with a state-of-the-art system, coders can't bill without complete information. Chhoda said clinicians should never assume that the coder knows a service or treatment was provided. Therapists should note every service in clear and precise detail, even down to referrals and consultations, enabling coders to bill at the highest level acceptable.
EMRs are wonders of modern technology, with the ability to identify errors, accurately code and document an extensive array of treatments and procedures, and submit claims electronically for faster reimbursements. Chhoda's new data provides practitioners with information about the most common coding and billing errors, and the means to reduce the problem significantly for a financially healthy practice.
Chhoda's office can be reached by phone at 201-535-4475. For more information, visit the website at http://www.emrnews.com.
ABOUT NITIN CHHODA
Nitin Chhoda PT, DPT is a licensed physical therapist, a certified strength and conditioning specialist and an entrepreneur. He is the author of "Physical Therapy Marketing For The New Economy" and "Marketing for Physical Therapy Clinics" and is a prolific speaker, writer and creator of products and systems to streamline medical billing and coding, electronic medical records, health care practice management and marketing to increase referrals. He has been featured in numerous industry magazines, major radio and broadcast media, and is the founder of Referral Ignition training systems and the annual Private Practice Summit. Chhoda speaks extensively throughout the U.S., Canada and Asia. He is also the creator of the Therapy Newsletter and Clinical Contact, both web-based services to help private practices improve communication with patients, delivery better quality of care and boost patient retention