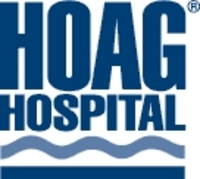 We are honored to receive this valued endorsement
Newport Beach, CA (Vocus) April 22, 2009
Hoag Memorial Hospital Presbyterian, Newport Beach CA is one of four hospitals in Los Angeles and Orange Counties and one of 12 in California named in the top 125 hospitals by Consumers' CHECKBOOK as reported by AARP The Magazine. The designation of a "top hospital" is based on multiple performance measures using over 30 million records of hospital stays by Medicare enrollees. The other institutions named in the Los Angeles and Orange County areas include Cedars-Sinai Medical Center, Ronald Reagan UCLA Medical Center and Long Beach Memorial Medical Center.
"We are honored to receive this valued endorsement," said Richard Afable, M.D., Hoag Hospital president and CEO. "Hoag Hospital is committed to serving Orange County by providing the highest quality care to our patients, which is a testament to the patient-centered care and dedication of the physicians, nurses and comprehensive health care team."
Consumers' CHECKBOOK, a nonprofit consumer research group based in Washington, DC, conducted multiple surveys to determine the scores, including: 280,000 physicians questionnaires were sent rating hospitals in their own communities (20,000 returned) and a standardized survey of patients. Data was also collected from each hospital on whether appropriate tests and treatments were given to patients in selected types of cases, and more.
CHECKBOOK's researchers calculated an overall score for each hospital using weights the researchers assigned to each measure. The hospitals were ranked based on this overall score and the highest scoring hospitals in each community made the top 125 list--at least two hospitals in each community and three or four in larger communities. The list came out of analysis done for the latest edition of CHECKBOOK's Consumers' Guide to Hospitals, a book and website that will rate over 4,500 acute-care hospitals in the U.S., located in the 53 largest metropolitan areas. For more information on the ranking s and research, please visit http://www.checkbook.org.
About Hoag Memorial Hospital Presbyterian
Hoag Memorial Hospital Presbyterian (http://www.hoaghospital.org) is a 498-bed, not-for-profit, acute care hospital located in Newport Beach, Calif. Fully accredited by the Joint Commission on Accreditation of Healthcare Organizations and designated as a Magnet hospital by the American Nurses Credentialing Center (ANCC), Hoag offers a comprehensive mix of health care services, including Centers of Excellence in cancer, heart and vascular, neurosciences, orthopedics and women's health. National Research Corporation has endorsed Hoag as Orange County's most preferred hospital for the past 13 consecutive years. And for an unprecedented 13 years, residents of Orange County have chosen Hoag as the county's best hospital in a local newspaper survey. In order to meet the growing needs of Irvine and South County residents, Hoag will open an Irvine campus in 2010. Hoag continues to offer additional services to the community through the seven Hoag Health Centers located throughout Orange County.
# # #