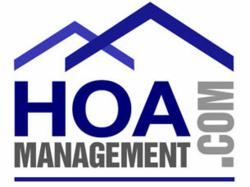 Boston, MA (PRWEB) December 21, 2011
HOA Management (.com) is proud to announce a new advertising partnership with Barkan Management Company, Inc. Bark Management provides professional management services throughout Massachusetts, Connecticut, Rhode Island and the Washington, DC areas.
The new partnership will feature Barkan Management as a premier association management partner on the HOA Management(.com) directory. Visitors to the site can learn more about Barkman Management by visiting their profile page on HOA Management(.com) or they may click through to Barkan's home page.
Barkan is a superior presence in the New England area with a developing presence in Washington D.C. Since 1981, the Barken Management Company, Inc. provides exceptional management results through comprehensive customer service and accounting. Barkan also provides renovation, brokerage, development, and affordable housing compliance to over 147 residential communities and 20,000 units. Barken is pleased to offer secure online financial and bookkeeping resources to its clients.
"We are very excited to partner with Barkan Management Companies" said Mark Logan of HOA Management (.com). "Barkan's expert management services cover much of New England and are expanding to the D.C area. We are looking forward to working with an established and still growing company like Barkan Management."
HOA Management (.com) is a leading HOA property management directory that uses targeted marketing strategies to reach out to community associations and offer them free access to its online directory. Association residents and board members are able to connect with professional management companies and service providers in their local area by searching on the HOA Management (.com) directory. To learn more about HOA Management (.com), visit http://www.hoamanagement.com or email sales(at)hoamanagement(dot)com.
###