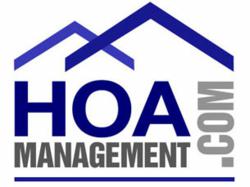 Atlanta, GA (PRWEB) December 23, 2011
HOA Management (.com) is proud to announce a new advertising partnership with Neighborhood Management Associates, Inc. Neighborhood Management Associates combines years of experience and insight to offer premium management services and as a result provides a commitment of managing to preserve their communities.
The newly formed partnership features Neighborhood Management Associates, Inc. (NMA) as a premier management partner on the HOA Management(.com) Directory. NMA provides community management services in the greater Atlanta area and in the Carolinas. Visitors will be able to learn more about NMA and the services they provide by visiting their profile on HOA Management(.com).
Managing over 120 communities, Neighborhood Management Associates, Inc. assists all of their Board of Directors to ensure their communities operate at the highest level. They assist single family, townhome, condominium, and commercial associations, representing over 16,000 units. Neighborhood Management has an expert staff who strongly believes that achievement begins with organization and maintains success with ongoing communication. Their success is measured by how they meet their goals of maintaining the value of property investments. Neighborhood Management spans across Georgia, South Carolina, and North Carolina, with 40% independent transitioned communities that chose Neighborhood Management through the competitive bidding process. Additionally, Neighborhood Management has a superior retention rate at 96%.
Mark Logan of HOA Management (.com) states, "We are very enthusiastic about our partnership with Neighborhood Management Associates. Neighborhood Management is a highly respected and professional management company throughout Georgia and the Carolinas and we look forward to our new partnership."
HOA Management (.com) is a leading HOA property management directory that uses targeted marketing strategies to reach out to community associations and offer them free access to its online directory. Association residents and board members are able to connect with professional management companies and service providers in their local area by searching on the HOA Management (.com) directory. To learn more about HOA Management (.com), visit http://www.hoamanagement.com or email sales(at)hoamanagement(dot)com.
# # #