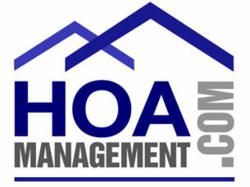 Vancouver, WA (PRWEB) January 31, 2012
HOA Management (.com) is proud to announce a new advertising partnership with The Management Group, Inc. The Management Group has been providing management services in Vancouver WA and Portland OR for over 25 years.
The newly formed partnership features The Management Group as a preferred management company on the HOA Management (.com) Directory. As a professional HOA management company, The Management Group can help board members with their association's needs by providing dedicated management and accounting services. The Management Group is a leading community association management company in the Pacific Northwest. With more than 100 employees, The Management Group has the resources available to help associations with all levels of service. Their property managers are hands-on and will work with the HOA's board of directors to oversee the direction of the community. Their customer service is exceptional and they provide quick response and turn around time on support issues.
The Management Group provides a variety of services that support the association's immediate needs and long term goals. They believe in the value of their service and the positive impact it has on the lives of the homeowners and board members living in the community.
Mark Logan of HOA Management (.com) states, "We are truly excited about our new partnership with The Management Group. They are an exemplary model of what an HOA management company should be about."
HOA Management (.com) is a leading HOA property management directory that uses targeted marketing strategies to reach out to community associations and offer them free access to its online directory. Association residents and board members are able to connect with professional management companies and service providers in their local area by searching on the HOA Management (.com) directory. To learn more about HOA Management (.com), visit http://www.hoamanagement.com or email sales(at)hoamanagement(dot)com.
###