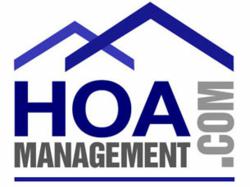 Gaughan understands the importance of efficient and cost-effective community association property management...We look forward to having a company like Gaughan represented on HOA Management(.com).
Minneapolis, MN (PRWEB) February 03, 2012
HOA Management (.com) is proud to announce a new advertising partnership with Gaughan Companies. The new partnership will feature Gaughan Companies as a premier association management partner on the HOA Management(.com) directory. Visitors to the site can learn more about Gaughan Companies by visiting their profile page on HOA Management(.com) or they may click through to Gaughan's website.
Gaughan Companies' experience and knowledge preserves the property and the lifestyle of the communities they manage. Professional association management involves multi-disciplined services and highly distinctive standards, which Gaughan Companies holds in high regards.
The Gaughan Companies professional community association management team has extensive knowledge and experience working directly with the Board of Directors on association bylaws, financials, rules and regulations, operational procedures, maintenance, capital improvements, and reserve analysis. They are experts in the Minnesota Common Interest Ownership Act (MCIOA) and work with association board members to preserve and enhance the association lifestyle for community residents.
"We are very excited to partner with Gaughan Companies" said Mark Logan of HOA Management (.com)." He continues, "Gaughan understands the importance of efficient and cost-effective community association property management. Their best-in-class practice methods always result in cohesive operations of their communities. We look forward to having a company like Gaughan represented on HOA Management(.com)."
HOA Management (.com) is a leading HOA property management directory that uses targeted marketing strategies to reach out to community associations and offer them free access to its online directory. Association residents and board members are able to connect with professional management companies and service providers in their local area by searching on the HOA Management (.com) directory. To learn more about HOA Management (.com), visit http://www.hoamanagement.com or email sales(at)hoamanagement(dot)com
###