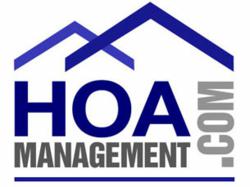 Los Angeles, CA (PRWEB) February 16, 2012
The national HOA directory, HOA Management (.com), has announced a new advertising partnership with Royal Roofing Company. Royal Roofing specializes in re-roofing and roof repairs for residential, commercial, and industrial roofing systems in the Southern California area.
Royal Roofing Company's partnership with HOA Management (.com) will feature Royal Roofing as premier HOA roofing company in the Los Angeles and Orange County areas in southern California. As a leader in the roof management industry, Royal Roofing Company has established a foundation of quality workmanship, a continuous pursuit of up-to-date product knowledge and an executive level of round-the-clock service and follow-through with their clients. Royal Roofing takes a proactive approach to roof maintenance and repairs. By offering free on-site inspections tailored to the individual roofing needs, they will identify current and potential problems and will come up with the most cost – effective solutions for homeowner and condo associations.
Royal Roofing was founded in 1980 and is proud to serve all of Southern California including Beverly Hills, the San Fernando Valley, Orange County, Long Beach, San Pedro, San Gabriel Valley and Pomona Valley.
Mark Logan of HOA Management (.com) states, "Royal Roofing Company is a highly respected and professional roofing company in Los Angeles and Orange County. We are looking forward to a long lasting partnership with them."
HOA Management (.com) is a leading HOA property management directory that uses targeted marketing strategies to reach out to community associations and offer them free access to its online directory. Association residents and board members are able to connect with professional management companies and service providers in their local area by searching on the HOA Management (.com) directory. To learn more about HOA Management (.com), visit http://www.hoamanagement.com or email sales(at)hoamanagement(dot)com.
###