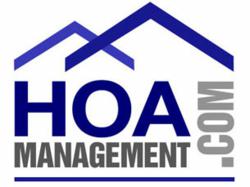 Prime Management Inc.'s goal is to make your investment worry free
Trenton, NJ (PRWEB) February 21, 2012
HOA Management (.com) is proud to announce a new advertising partnership with Prime Management, Inc. Prime Management is an experience HOA property management company that has an extensive background in providing specialized community association management services to the central New Jersey area.
The new partnership will feature Prime Management Inc. as an association management partner on the HOA Management(.com) directory. Visitors to the HOA Management (.com) website can learn more about Prime Management and they services they provide by visiting their profile page on HOA Management(.com) or they may click through to Prime's property management website.
Prime Management, Inc. was established in January 1990 to provide community associations in Central New Jersey with professional and cost efficient property management services. The company offers a comprehensive range of maintenance, administrative and financial services, and is dedicated to supplying its customers with a high level of quality services. Where other firms fall back on ordinary approaches to property management, Prime Management consistently delivers creative, innovative solutions to complex problems.
Mark Logan of HOA Management (.com) stated, "Prime's expert management services make them of the leading management companies in New Jersey. We are excited about working with an established and still growing company like Prime Management."
HOA Management (.com) is a leading HOA property management directory that uses targeted marketing strategies to reach out to community associations and offer them free access to its online directory. Association residents and board members are able to connect with professional management companies and service providers in their local area by searching on the HOA Management (.com) directory. To learn more about HOA Management (.com), visit http://www.hoamanagement.com or email sales(at)hoamanagement(dot)com.
###