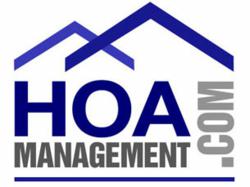 When it comes to knowing what needs to be done, Sandcastle Community Management is the source for solutions
Naples, FL (PRWEB) April 10, 2012
HOAManagement.com is proud to announce a new advertising partnership with Sandcastle Community Management. Sandcastle Community Management has an extensive background in association management with over 40 years of combined asset management experience focused on HOA communities.
The new partnership will feature Sandcastle Community Management as a premier association management partner on the HOAManagement.com directory. Visitors to the site can learn more about Sandcastle Community Management by visiting their profile page on HOAManagement.com or they may click through to Sandcastle's home page.
Sandcastle Community Management specializes in Condominium and Homeowners Association management, as well as Manufactured Home communities, Recreational Facilities, Marinas, and Master Association Roadways. Their partnership associations represent a variety of backgrounds including Master Association neighborhoods of new construction million-dollar homes to cozy and mature beach front condo-complexes, and everything in between. Their extensive background in property management provides your community with the benefit of years of experience. The President, Corporate Controller and Portfolio Managers boast over 50 years of combined residential management expertise.
"We are very excited to partner with Sandcastle Community Management" said Mark Logan of HOAManagement.com. Sandcastle Community Management knows what it takes to keep an association in compliance with state and local laws and is able to direct customers in adhering to their own governing documents. "We are looking forward to working with an established and still growing company like Sandcastle Community Management."
HOAManagement.com is a leading HOA property management directory that uses targeted marketing strategies to reach out to community associations and offer them free access to its online directory. Association residents and board members are able to connect with professional management companies and service providers in their local area by searching on the HOA Management.com directory. To learn more about HOAManagement.com, visit http://www.hoamanagement.com or email sales (at) hoamanagement (dot) com.
###