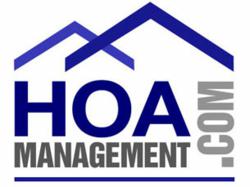 (PRWEB) April 27, 2012
The new partnership will feature Advantage Community Management as a premier association management partner on the HOA Management(.com) directory. Visitors to the site can learn more about Advantage Community Management by visiting their profile page on HOA Management(.com) or they may click through to Advantage's home page.
With over eighteen years of association management experience, the principal leadership at Advantage Community Management combines expert services with a passion for helping homeowners. Let by a Certified Public Accountant (CPA), their administrative and accounting staff is second-to-none. Their experience and dedication will make homeowners' role simpler, save money and enhance the value of customers' home and community.
"We are very excited to partner with Advantage Community Management," said Mark Logan of HOA Management (.com). Advantage Community Management is led by a Professional Community Association Manager (PCAM) and is supported by expert accounting professionals who know how to save homeowners money. "We are looking forward to working with an established and still growing company like Advantage Community Management."
HOA Management (.com) is a leading HOA property management directory that uses targeted marketing strategies to reach out to community associations and offer them free access to its online directory. Association residents and board members are able to connect with professional management companies and service providers in their local area by searching on the HOA Management (.com) directory. To learn more about HOA Management (.com), visit http://www.hoamanagement.com or email sales(at)hoamanagement(dot)com.
###