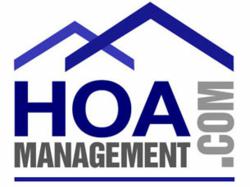 Tampa, FL (PRWEB) May 30, 2012
The newly formed partnership features Hilimire Landscaping as a premier vendor partner on the HOA Management (.com) Directory. The Hilimire Landscaping team provides prompt and reliable services customers can trust. All material is covered by an extensive guarantee allowing customers to feel completely relaxed and confident when choosing their landscaping firm for their projects.
Hilimire Landscaping provides professional landscaping services for large scale commercial properties, new residential projects, or re-vamp projects. Providing a professional landscape layout design enables the client to envision exactly what the proposed project entails. Hilimire Lawn & Turf Division completes their full circle landscape contracting services.
Mark Logan of HOA Management (.com) states, "We are very enthusiastic about our partnership with Hilimire Landscaping. Hilimire Landscaping is a highly respected service providery and we look forward to our new partnership."
HOA Management (.com) is a leading HOA property management directory that uses targeted marketing strategies to reach out to community associations and offer them free access to its online directory. Association residents and board members are able to connect with professional management companies and service providers in their local area by searching on the HOA Management (.com) directory. To learn more about HOA Management (.com), visit http://www.hoamanagement.com or email sales(at)hoamanagement(dot)com.