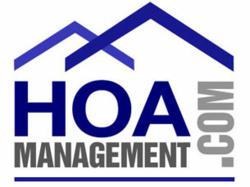 Tampa, FL (PRWEB) July 09, 2012
HOA Management (.com) A National Directory for HOA Management Companies and Service Providers, Announces New Advertising Partnership Maysonet Group LLC, International Investment management Company.
The new partnership will feature Maysonet Group as a premier association management partner on the HOA Management(.com) directory. Visitors to the site can learn more about Maysonet Group by visiting their profile page on HOA Management(.com) or they may click through to Maysonet Group's home page.
The Maysonet Group (TMG) specializes in real estate property management, including condominium associations and homeowner associations as well as commercial properties. They have been in business since 2008 and have over 20 years of experience in property management and development. TMG has managed over 20,000 units Nationwide and developed / invested in over 4,500 units. Some of the services the Maysonet Group offers include aggressive marketing of vacancies, supervision of repairs and maintenance, overseeing of eviction proceedings, and accounting services including detailed, easy to read monthly reports. The Maysonet Group manages associations throughout Georgia and North Florida. TMG takes pride of having the ability to tailor quality services to suit specific needs in the Real Estate arena.
"We are very excited to partner with Maysonet Group International Investment Management Company" said Mark Logan of HOA Management (.com). Maysonet Group is pleased to offer a variety of flexible, customizable programs to fit your community's needs. "We are looking forward to working with an established and still growing company like the Maysonet Group."
HOA Management (.com) is a leading HOA property management directory that uses targeted marketing strategies to reach out to community associations and offer them free access to its online directory. Association residents and board members are able to connect with professional management companies and service providers in their local area by searching on the HOA Management (.com) directory. To learn more about HOA Management (.com), visit http://www.hoamanagement.com or email sales(at)hoamanagement(dot)com.