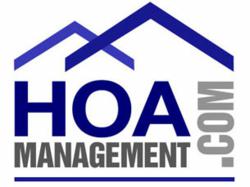 Detroit, Michigan (PRWEB) July 13, 2012
HOA Management (.com) is proud to announce a new advertising partnership with Provident Real Estate & Asset Management. Provident provides its clients with a hands-on approach to association management through their highly experienced property management staff.
The new partnership will feature Provident Property Management as a premier association management partner on the HOA Management(.com) directory. Visitors to the site can learn more about the services Provident provides by visiting their profile page on HOA Management (.com). Once there, they may click through to Provident's home page.
Provident is one of Michigan's most experienced full service real estate and property management firms. With offices in Ann Arbor and Detroit, their team is prepared to serve clients throughout Michigan. They pride themselves in their ability to foresee and prepare their clients wisely for the future while remaining economical and managing available resources. Provident Asset Management specializes in managing associations and single and multi-family homes, as well as managing commercial properties.
Provident Real Estate Associates was founded in 2002. Provident Asset Management was formed in 2007. Provident pays close attention to detail which allows them to understand the nuances of managing an association's physical property and finances. They strive to provide quality real estate and management services for their clients while always putting their clients' needs first.
"We are thrilled to have Provident Asset Management as a partner" said Mark Logan of HOA Management (.com). "We always look forward to working with a company like Provident, who is reputable and still growing. Provident uses their experience, knowledge, and service philosophy to serve their clients, whether they own a single family home, portfolio of single family homes, or large apartment communities."
HOA Management (.com) is a leading HOA property management directory that uses targeted marketing strategies to reach out to community associations and offer them free access to its online directory. Association residents and board members are able to connect with professional management companies and service providers in their local area by searching on the HOA Management (.com) directory. To learn more about HOA Management (.com), visit http://www.hoamanagement.com or email sales(at)hoamanagement(dot)com.