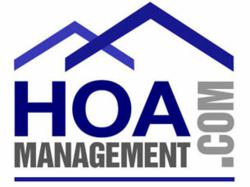 We are very happy to see the success RealManage has had with our directory. We look forward to seeing them gain exposure and grow profits by moving to a national advertising position.
Dallas, TX (PRWEB) September 15, 2012
HOA Management (.com) is proud to announce that RealManage, a nationwide property management company, has recently upgraded their status on the HOA directory to become a national advertising sponsor. Founded in Austin, Texas, RealManage now operates 17 branches in 7 states. As a national sponsor on HOA Management (.com), RealManage will have a banner advertisement on the homepage of the site as well as on every state and search results page.
By appearing on all pages within the directory, RealManage expects to gain even more impressions on the site's users. Visitors to the site can learn more about RealManage by clicking through to their homepage via their ad on HOA Management(.com). The company also has a profile page on HOA Management (.com), which allows visitors to submit a contact form or visit the RealManage home page.
RealManage was conceived in 2002 and launched in 2004 in Austin, Texas. The company has experienced rapid growth since that time and has become one of the top management companies in the nation. Their mission is to serve all community association constituents via an integrated operation that is dramatically better than the current industry standard.
HOA Management (.com) is a leading HOA property management directory that uses targeted marketing strategies to reach out to community associations and offer them free access to its online directory. Association residents and board members are able to connect with professional management companies and service providers in their local area by searching on the HOA Management (.com) directory. To learn more about marketing opportunities on HOA Management (.com), visit http://www.hoamanagement.com or email sales(at)hoamanagement(dot)com.
###