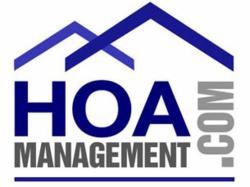 Princeton, NJ (PRWEB) November 02, 2011
HOA Management (.com), a national service directory for HOA service providers and property management companies, is proud to officially announce a new national advertising partnership with TMK Property Management & Consulting. TMK provides association management services to community associations in the Princeton, NJ area.
TMK Property Management carries 28 years of property management experience and focuses on supplying a small, boutique style of association management. Their personable approach to their communities and consulting clients results in a high level of attention and customer service. TMK is also participating members of the CAI NJ Chapter and the National Notary Association, verifying a high level of professionalism for a small business.
"HOA Management is excited to officially announce our partnership with TMK," says Mark Logan of HOA Management (.com). "Their small business approach allows for their focus on customer service. They pride themselves on same day response to calls and emails, and providing solutions immediately."
As part of the new partnership, TMK Property Management & Consulting will be able to expand its business to new clients in and near Princeton, New Jersey through the HOA Management (.com) site. Visitors to the site can contact TMK by visiting HOA Management(.com) or they can connect with them directly by going to http://www.tmkmgt.com
HOA Management (.com) uses targeted marketing strategies to reach out to property owners and offer them free access to its online directory. The property owners are then able to connect with a property manager in their local area by searching on the HOA Management (.com) directory. To learn more about HOA Management (.com), visit http://www.hoamanagement.com/ or email sales(at)hoamanagement(dot)com.
###