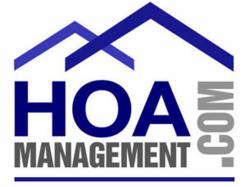 Los Angeles, CA (PRWEB) October 19, 2011
HOA Management (.com), a national service directory for HOA service providers and property management companies, is proud to officially announce a new national advertising partnership with Association Reserves, INC.
Association Reserves, Inc is a leading specialist in reserve studies for condominiums, co-ops, homeowners' associations, planned unit developments, and property owner associations. With offices located in California, Florida, Arizona, Colorado, Washington, and Hawaii, they have clients that reach across 43 states and perform approximately 2,500 Reserve Studies per year. From their regional offices, Association Reserves also serves the needs of specialty establishments, including international properties, vacation ownership resorts, as well as retreat, camp, and school facilities.
"Our team at HOA Management is very excited to be working with Association Reserves," says Mark Logan of HOA Management (.com). "They have been conducting Reserve Studies since 1986 with a staff specifically prepared for this unique engineering-based field. Association Reserves specialized practice provides consultation regarding ways to improve and properly maintain properties for their clients. Management companies and associations would greatly benefit from the insight that Association Reserves can provide for their communities.
As part of the new advertising partnership, Association Reserves, Inc will be able to expand its engineering consultation to new clients through the HOA Management (.com) site. Visitors to the site can contact Association Reserve through the HOA Management (.com) site or they may click through to visit the Association Reserves homepage.
HOA Management (.com) uses targeted marketing strategies to reach out to property owners and offer them free access to its online directory. The property owners are then able to connect with a property manager in their local area by searching on the HOA Management (.com) directory. To learn more about HOA Management (.com), visit http://www.hoamanagement.com or email sales(at)hoamanagement(dot)com.
###