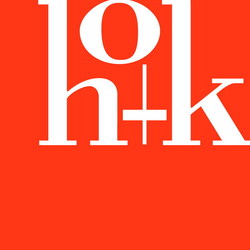 New York, NY (Vocus) December 18, 2007
The New York office of HOK , one of the world's leading architecture and urban design firms, has unveiled the design for its latest commercial office building in Songdo International Business District, Incheon, South Korea. The new 55,000-square-foot, five-story Gale International/U-Life Northeast Asia Headquarters building, aiming to achieve the U.S. Green Building Council's LEED® Platinum criteria, will be the first of its kind in Korea.
The U-Life complex project will be a leading example of sustainable design for both Songdo IBD and Korea. The project fully embodies its educational mission, demonstrates how it is possible to lead by example and points to new possibilities for the built environment in restoring ecosystems and reducing global greenhouse gas buildup.
The new project is part of the master-planned international business district. The Songdo IBD, developed in a 70/30 partnership by Gale International and POSCO E&C, is comprised of residential, commercial, cultural, leisure, educational, healthcare, government and institutional facilities, all surrounding Songdo IBD's Central Park.
Located on the south side of the park, the new U-Life complex is expected to open in the summer of 2009.
Planned to house Gale International's new headquarters in Korea, a portion of the building and the site will be devoted to an extensive public exhibit area showcasing cutting-edge sustainable building materials, systems and technologies from United Technologies Corporation. The entire Songdo IBD was recently named a "green urbanism" pilot project by the U.S. Green Building Council.
The building is designed to include raingardens, native landscaping, solar electric automobile charging stations, full daylight office space, optimized natural ventilation, fuel cells, rooftop wind turbines, a greywater recovery system, green roofs, material life-cycle analysis, building energy, water use and systems performance.
Composed of a high performance curtainwall, the steel structure features photovoltaic panels integrated into site canopy structures, an entry canopy, South façade shade devices and rooftop photovoltaics. A narrow floor plate and interior daylight atrium, shaped by the passage of the sun designed to mark times during the solar day, will ensure superior daylight to over 90 percent of the workstations.
The building will include the capacity to fully measure energy and water use and evaluate system and equipment performance on an ongoing basis. The building's carbon footprint will be tracked through these systems, as well as constant metering of building operational resource use. This capability will be developed for this project and then extended to greater Songdo IBD. The ability of the newly created habitat at both roof and ground levels will also be monitored to measure its ability to support insect and bird populations in conjunction with local high school science programs.
Songdo International Business District, being built on 1,500 acres of reclaimed land along the Yellow Sea, is positioned to become the hub of Northeast Asia. The largest private real estate development in history, Songdo IBD is located at the site of General MacArthur's 1950 landing. Songdo IBD will include 45 million square feet of office space, 35 million square feet of residential space, 10 million square feet of retail space, 5 million square feet of hotel space and 10 million square feet of public space. Every conceivable cultural and recreational amenity will be available including a world-class hospital, two international preparatory schools, The Jack Nicklaus Golf Club Korea and a 100-acre Central Park with a world-class aquarium and art museum.
While Kohn Pedersen Fox Associates created the master plan for Songdo IBD, HOK New York is acting as the Design Architect for over 4.5 million square feet across 10 residential towers with adjoining retail space, the new U-Life complex and the Convention Center Hotel along Central Park, with ARUP handling the structural and curtainwall design; Dong-Il Architects acting as the Korean Associate Architect for residential and retail work; and Baum Architects acting as the Associate Architects for the U-Life complex and Convention Center hotel.
About HOK
HOK (http://www.hok.com) is a global architectural firm that specializes in planning, design and delivery solutions for buildings and communities. Through its collaborative network of 25 offices worldwide, the firm serves diverse clients within the corporate, commercial, public and institutional markets. HOK is committed to developing resources and expertise to help lead the world toward sustainable communities and building environments. Founded in 1955, the firm's expertise includes architecture, engineering, interiors, plan¬ning, lighting, graphics, facilities planning and assessment, and construction services.
About Gale International
Gale International is a premier international real estate development and investment company headquartered in New York with offices in Boston; Irvine, California; Seoul and New Songdo, South Korea. Gale International is dedicated to creating environments where people thrive. Commitment to quality and integrity is its core principle.
# # #