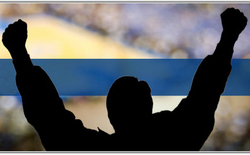 Bryn Mawr, PA (PRWEB) July 9, 2009
US Hole In One, a leading provider of hole in one insurance for golf outings and tournaments announced today the debut of a new website for its sister company Interactive Promotions Group. Having served the needs of tournament directors and outing organizers in the golf industry for years, US Hole In One is now offering its non-golf contest and game offerings through the Interactive Promotions Group website.
According to Greg Esterhai, President of US Hole In One, "This division of the company is a direct result of the increased demand we've seen over the years for all types of insurance contests, games and promotions outside of the basic golf outing hole in one insurance product that US Hole In One offers. Interactive Promotions Group will allow us to better target the event sponsors within these other sports, radio, retail, automobile, gaming and online industries."
Some creative promotions offered by Interactive Promotions Group include the following:

Offer a half court shot for the chance to win $25,000 to one lucky fan during halftime of your high school basketball game
Hand out $10,000 instant-win scratch cards to the first 500 customers who visit your store location during your grand opening
Allow attendees of your company holiday party the opportunity to role a set of dice to spell the word "H-A-R-L-E-Y" and drive away with the bike
Send out a numbered mail piece to residents in your area and if their mail piece number matches the one posted in your dealership they win the car.
All of the promotions offered by US Hole In One and Interactive Promotions Group are aimed at maximizing a sponsor's brand exposure while simultaneously providing value-adding solutions that ultimately result in a longer, more profitable relationship with the sponsor's consumers.
US Hole In One (http://www.HoleInOneInsurance.com) is a leading provider of contest prize coverage for golf tournaments and other sporting events. Each year, US Hole In One covers over $300,000,000 in grand prizes for golf and other sports contests. Additionally, US Hole In One specializes in high-quality, temporary-use event sponsorship signage and offers thousands of promotional items to event organizers across the country.
CONTACT: Greg Esterhai, US Hole In One - 888-882-5440 & Interactive Promotions Group - 888-882-5140
###