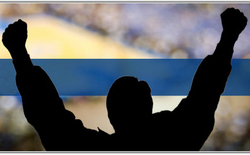 YouTube is our first step and we intend to eventually share these videos through other social media sites like Facebook, MySpace and Twitter
Bryn Mawr, PA (PRWEB) September 22, 2010
Company CEO, Greg Esterhai, is once again pleased with the progress that US Hole In One is making. As a provider of hole in one insurance to golf tournaments and other types of events, US Hole In One is looking to stay ahead of the game when it comes to offering services to their clients. "This is one of many strides that we are making at our growing company. We are trying to maximize our potential by using effective marketing strategies and this is definitely one of them," said Esterhai. US Hole In One is unveiling a new YouTube page that will allow clients and others to see some truly amazing prize winning shots. The web address for this new page is http://www.youtube.com/holeinoneinsurance. The YouTube page currently has several videos, some of which show:

A Hole In One Insurance Package with a 50 foot Putting Winner for $10,000
A Hole In One Insurance Package with a 60 Foot Putting Winner for $5,000
A US Hole In One $15,000 Putting Contest Winner
A US Hole In One $100,000 Hole-In-One Contest Winner
A High School Student Making a $5,000 Half Court Shot
These videos are meant to get the attention of both new and present US Hole In One clients. They show the great success that contest insurance can bring to sporting events. According to Esterhai, hole in one insurance is a worthwhile investment and YouTube provides a perfect avenue to share that message. As time goes by US Hole In One will upload more and more videos of winners to their YouTube channel but it doesn't stop there. "YouTube is our first step and we intend to eventually share these videos on other social media sites like Facebook, MySpace and Twitter" said Esterhai.
US Hole In One and Interactive Promotions Group are leading providers of prize insurance for golf tournaments and other sporting events. Each year, the company covers over $350,000,000 in grand prizes for golf and other sports contests. Additionally, US Hole In One and Interactive Promotions Group specialize in high-quality, temporary-use event sponsorship signage and offers thousands of promotional items to event organizers across the country.
###