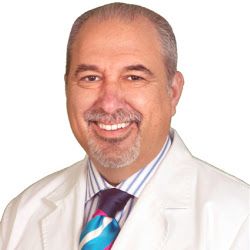 Nothing works faster & lasts longer on bad breath than TheraBreath®.
(PRWEB) December 20, 2012
With the holiday season upon most of the world, dentist and bacteriologist Dr. Harold Katz and his line of TheraBreath Oral Hygiene products present the 2012 Holiday Guide to Fresh Breath. This bad breath guide features the top five things that cause bad breath during the winter holidays and details how to prevent and treat each from happening this holiday season.
1. Alcohol, Dry Mouth and Bad Breath
Commonly served at holiday parties, wines, beers and fine liquors represent major causes of bad breath. Alcohol, or more specifically the ethanol in alcohol (typically between five percent and 40 percent in most alcoholic beverages), is a desiccant. Desiccants are substances that absorb moisture from things with which they make contact. One or two glasses of wine, or one mixed drink, are capable of significantly reducing saliva flow enough in the mouth to create dry conditions resulting in bacterial growth responsible for bad breath.
2. Food Bad Breath
Another reason for experiencing holiday bad breath is due to the different kinds of food eaten at family and business get-togethers. Cheeseballs with onions, baked beans, potato salad and sugary desserts are all major culprits of bad breath. Any strong-smelling foods containing garlic or spices will also give someone halitosis that may be difficult to eliminate. In addition, many of these foods cause acid indigestion and uncontrollable belching, which exacerbates an already foul-smelling odor emanating from the mouth.
People who may not realize they are suffering from gum disease or tooth decay may notice worsening halitosis over the holidays. Owing to the excessive amount of sugary foods that most people consume between Thanksgiving and New Year's Day, an existing condition of gingivitis and/or dental caries can deteriorate and cause severe bad breath, toothaches and bleeding gums. Drinking alcohol and sugary sodas further aggravates bad oral health as well as chronic halitosis.
3. Smokers Bad Breath
Holiday parties also encourage people to talk and smoke more than usual. Both activities can lead to an excessively dry mouth that provides the perfect breeding ground for anaerobic bacteria proliferate and exude noxious sulfur gases. This specific type of bacteria prefers stagnant, dry environments where protein-rich particles are plentiful, such as food particles left behind from a holiday party feast. Consumption of mouth debris supplies oral bacteria with the excretory elements necessary to produce sulfur-based gases.
4. Canker Sores
Additional causes of holiday bad breath include frequent outbreaks of canker sores provoked by alcohol and spicy foods; sinus infections and postnasal drip irritated by cold, dry weather and tonsil stone formation encouraged by the abundance of holiday foods.
5. Neglected Oral Hygiene
Bad breath over the holidays is also due to people simply not taking the time to practice good oral hygiene. With the stress and chaos of trying to get everything purchased, wrapped, baked and decorated before Christmas, a quick, 30-second brushing once a day may be all someone feels like doing before collapsing into bed.
Stay Hydrated to Prevent Bad Breath
Fortunately, bad breath does not have to dampen anyone's holiday spirit by embarrassing and alienating them from family and friends. Halitosis can be defeated and prevented not only over the holidays but throughout the year as well by performing several clinically tested actions. To begin, bad breath sufferers need to keep the mouth sufficiently hydrated and oxygenated enough to inhibit anaerobic bacterial activity and stop these nasty microorganisms from exuding foul-smelling gases. Drinking water, chewing sugar-free gum or sucking on sugarless hard candies are effective methods for stimulating saliva flow.
Use Alcohol-Free Mouthwash
Avoid using mouthwashes and oral rinses that contain alcohol. Most people do not realize that the majority of name-brand mouthwashes include nearly 15 percent alcohol in their formulas--remember that alcohol is considered a desiccant! Oral hygiene companies include alcohol in mouthwashes because it is an effective antiseptic, but its strong ability to absorb moisture totally negates its cleansing properties.
Benefits of SLS-Free Toothpaste
Brushing and flossing twice a day can help lessen the severity of halitosis and reduce the risk of tooth decay and gingivitis. However, brushing with toothpastes containing sodium laurel sulfate (a foaming agent) and saccharine (encourages tooth decay) may promote eruptions of mouth lesions, canker sores, as well as lead to dry mouth syndrome. Xerostomia, or dry mouth syndrome, is a chronic form of reduced saliva flow intensified by sodium laurel sulfate, another known desiccant used in oral hygiene products.
TheraBreath® Oral Hygiene Products Target, Treat & Prevent Bad Breath
For individuals suffering from severe and embarrassing bad breath, avoiding holiday parties altogether may seem to be the only way to avoid the distress and awkwardness caused by unrelenting bad breath. Luckily for people who have considered turning down most holiday invitations due to chronic halitosis, TheraBreath provides products made with ingredients that have been clinically tested and proven to be the best and most powerful natural ingredients available to kill anaerobic bacteria and keep breath smelling fresh and clean all the time.
Considered by millions of people all over the world to be best and most effective mouthwashes, rinses, toothpastes and breath mints available to consumers, TheraBreath products contain only non-abrasive, non-desiccating breath freshening ingredients such as aloe Barbadensis leaf juice, glycerin, Sorbitol and Dr. Katz's own, patented compound OXYD-8® (his exclusive proprietary blend of sodium chlorite). Customers of TheraBreath know they will not find sodium laurel sulfate, saccharine or other ingredients detrimental to oral hygiene in any of Dr. Katz's products.
Dry mouth and anaerobic bacterial growth do not stand a chance against Dr. Katz's TheraBreath oral hygiene products. By brushing with TheraBreath toothpaste or the PerioTherapy treatment gel, users will immediately begin to stimulate saliva flow and enrich the mouth with oxygenating molecules that rapidly kill bacteria and eliminate sulfur gas excretions. TheraBreath PLUS Oral Rinse as well as Dr. Katz's AktivOxigen Serum, not only removes mouth bacteria but also nasty-smelling anaerobes that accumulate in the back of the throat and tonsil crevices. Click this link to view the complete line of TheraBreath® products, guaranteed to prevent bad breath: http://www.therabreath.com/category.asp.
The holidays represent a joyous and festive time of the year when families gather together to eat, drink and talk about the wonderful memories of past holidays as well as the anticipation of future memories just as warm and pleasant. No one should miss the delights of the holiday season because of chronic halitosis. Start using TheraBreath oral hygiene products today and become part of those memories without needing to fear the embarrassment of bad breath.