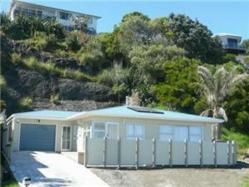 (PRWEB UK) 30 June 2013
Online Asset Partners, New Zealand's premier online marketing company are using its online marketing expertise to push further the New Zealand Holiday Homes Ltd, website to lead on the holiday homes and accommodation niche in the country. The deal between both parties aims to improve the potential customer's engagement in the area. In order to promote the ideal Holiday Home Packages website, they have analyzed the website activity and have applied specific marketing strategy according to the needs of the website.
Online Asset Partners made the move act as an advisor during the rebuild of the company's website from the old design to maintain traffic and update the old design. The improved appearance of the website is designed to be more user-friendly; reaching out to more potential customers. The New Zealand Holiday Homes website now provides the best customer service and listed close to 400 accommodation properties featured on their website.
The market for holiday homes is very competitive; and having timely and attainable goals and strategies will create positive results. With years of experience on the field of online marketing, growing the business is easy and attainable for Online Asset Partners. The services they offer impact greatly on the marketing success of NZ Holiday Homes website.
Online Asset Partner is committed to improve the content and design of the client's website. These efforts help success in the Google rankings, increase in engine traffic, increased sales and leads.
Established in 1992, New Zealand Holiday Homes LTD is New Zealand's leading National Agency for self catering accommodation with close to 400 properties listed on their website. They have a great selection of Holiday Accommodation situated in both the North Island and the South Island to choose from. The company offers great customer service by providing a friendly team ready to help you find the right holiday homes and offers easy payment with Visa and Mastercard.
To talk about your requirements and preferences, visit their website and deal with their friendly team at http://www.nzholidayhomes.co.nz/