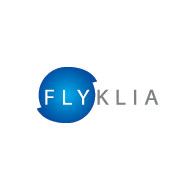 Log on to the FlyKLIA website to book economical flight deals that will help you to plan a trip within your budget.
(PRWEB) April 24, 2012
Great deals on flights to Malaysia are now available on the FlyKLIA website. Those who are planning to travel to the country should check out these deals to save money and have a great flight experience.
Picture Perfect Malaysia
Holiday in Malaysia is a magical experience with unpolluted crystalline waters and white sand beaches that stretch for miles, just like a picture out of a postcard. Divine islands and pristine beaches surround the peninsula. The eastern side of Malaysia shares its borders with Borneo. That part of the country is full of island getaways that offer secluded areas for tourists to have a divine experience. Visitors are sure to fall in love with the beauty and serenity of the place.
Pearl of the Orient
Penang is the gem of Malaysia and is one of the most popular tourist destinations in the country. Popularly known as the Pearl of the Orient, Penang is a hotspot for travellers from all over the world. Vacationers from temperate countries prefer to enjoy their holidays in Malaysia. Besides the natural beauty, Penang offers all the amenities of a modern city life that any tourist coming from a developed nation would wish to have.
Langkawi: The Perfect Honeymoon Holiday Destination
Honeymoon in Malaysia is mostly about enjoying the beauty of the palm lined white beaches and sunbathing. Langkawi is a Malaysian island situated in the north of Penang, the topmost destination for eco-tourism in Malaysia. It has been declared as a UNESCO National Geopark, full of mangrove forests and rich in natural resources. At Langkawi, you can get a glimpse of the island dwellers belonging to various races. Situated in the Andaman Sea, Langkawi consists of 104 islands and is known as an archipelago. For secluded island activities and yachting, Langkawi is the place to be.
For more information on island in Malaysia and holiday in Malaysia, visit http://www.flyklia.com/travelasia/island-holidays-in-malaysia.html.
Log on to the FlyKLIA website to book economical flight deals that will help you to plan a trip within your budget. You can book tickets on the best airlines in Asia through the FlyKLIA web site.
About FlyKLIA
39 airports are operated and managed by Malaysia Airports Holdings Berhad (MAHB). These airports include domestic, international, and Short Take-off and Landing (STOL) airports. KL International Airport is one of the most important airports operated by MAHB. It won the "World's Best Airport" award for three consecutive years.
Contact
Company Name: FlyKLIA
Web site address: http://www.flyklia.com