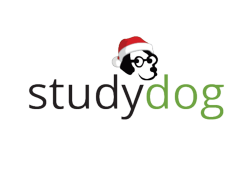 There are many wonderful and imaginative stories that celebrate the various holidays and traditions of the season. These books also make great gifts for children just learning how to read.
Los Altos Hills, Calif. (PRWEB) December 19, 2012
The holiday season offers many opportunities to teach children about everything from religion to the importance of giving back. There are many classic and new books available that build excitement for Christmas and other winter holidays. StudyDog, an online reading program geared toward elementary students, recommended 10 stories ideal for the holiday season.
"During the hustle and bustle of the holiday season, take at least 15 minutes each day to read with your children," said Deme Clainos, a spokesman for StudyDog. "There are many wonderful and imaginative stories that celebrate the various holidays and traditions of the season. These books also make great gifts for children just learning how to read."
A subscription to StudyDog for new readers makes an excellent gift. Throughout the month of December StudyDog is offering a special $10 discount for a one-year subscription by using the promo code SDL1L65. The offer is available at https://www.studydog.com/parents/decemberoffer/. Click here to learn about how StudyDog helps kids learn to read.
A few classic holiday books children and parents enjoy reading together include "How the Grinch Stole Christmas!," "The Polar Express," "'Twas the Night Before Christmas" and "The Velveteen Rabbit." StudyDog also recommends these books for holiday reading:
Bear Stays Up for Christmas by Karma Wilson, illustrated by Jane Chapman – A rhyming tale of a bear and his friends as they prepare for Christmas with holiday traditions and songs, while Santa is watching outside.
Snowmen at Christmas by Caralyn Buehner, illustrated by Mark Buehner – A beautifully illustrated story of the secret life of snowmen at night as they get ready for a visit from "the snowman Kris Kringle."
A Wish to Be a Christmas Tree by Colleen Monroe, illustrated by Michael G. Monroe – The story of a tree that gets overlooked year after year to be a Christmas tree and becomes too big to be picked by a family. The tree is sad, but realizes the power of friendship as its animal friends bring decorations from the forest and turn the tree into their own Christmas tree.
Santa's Eleven Months Off by Mike Reiss, illustrated by Michael Montgomery – Ever wonder what Santa does after Christmas? This rhyming story helps build phonemic awareness as new readers travel with Santa during his vacation from making toys.
The Sweet Smell of Christmas by Patricia M. Scarry, illustrated by J.P. Miller – The Christmas season brings lots of good smells from gingerbread to Christmas tree pine. This scratch-and-sniff book takes readers through different activities leading up to Christmas.
A Bad Kitty Christmas by Nick Bruel – Bad Kitty opens all her presents on Christmas Eve and is angry when she doesn't have more. She runs away, later learning the true meaning of Christmas in this comic tale.
A Pirate's Night Before Christmas by Philip Yates, illustrated by Sebastia Serra – Pirates take on the classic "'Twas The Night Before Christmas" in this fun adaptation full of pirate lingo and young mateys.
Herschel and the Hanukkah Goblins by Eric A. Kimmel, illustrated by Trina Schart Hyman – Goblins haunt an old synagogue, keeping the people in the village from celebrating Hanukkah. Hershel outsmarts the goblins and rids the synagogue of ghosts in this award-winning book.
Li'l Rabbit's Kwanzaa by Donna L. Washington, illustrated by Shane W. Evans – In this Brer Rabbit-inspired tale the li'l Rabbit works to help his sick Granna Rabbit celebrate Karamu, the Kwanzaa feast.
Happy New Year, Everywhere! by Arlene Erlbach – Children learn how the new year is celebrated in 20 countries with highlights about the various traditions and customs. Songs, recipes, games and crafts from around the world are included for an added level of interaction.
About StudyDog
StudyDog is a proven leader in helping children quickly learn to read and has helped more than 6 million kids master basics like phonics. The company creates interactive reading programs specially designed for elementary students. What sets StudyDog apart from other learning programs is how StudyDog engages future readers as young as 3 years old. Similar reading software is able to engage older students who already know how to read. But StudyDog uses games and other features to connect with younger children who haven't learned to read yet. StudyDog's Adventures in Reading series is used in more than 3,000 schools nationwide. The lessons were designed to meet state early learning standards and the guidelines of the National Reading Panel. Founded in 2002, StudyDog programs have been used in schools for the past six years. For more information, visit http://www.studydog.com/parents/ or call 1-866-643-4449.