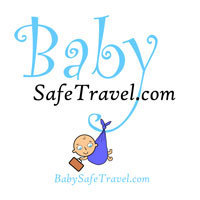 Don't hesitate to contact us with any holiday travel questions you may have
Lewisville, TX (Vocus) December 4, 2009
The holidays are just around the corner and with them comes the dreaded holiday travel season. Whether you are simply going to Grandma's house down the road, or flying across country, holiday travel with children can always be a bit tricky. Luckily for parents worldwide, there is a family travel source like no other that is always there to help: BabySafeTravel.com.
As parents, the website's founders have experienced family travel firsthand, and decided they wanted to help other families have better travel experiences. By offering visitors reviews of hotels and travel products, a baby travel boutique, family vacation ideas, and a place to easily book your next vacation, BabySafeTravel.com has developed a winning combination of tips and tricks for family travel.
"The holidays themselves are a stressful time, and adding the stress of travel to the mix can put a lot on any parent's shoulders. We want to help to ease some of this tension for parents and help make their family's holiday season and travel a joyous experience," says Heather McGehearty, BabySafeTravel.com co-founder.
The McGeheartys have shared some of their best holiday travel tips with us to share with you:

Don't rush! If you have to, leave a day or two early for your destination in order to get there in plenty of time, and in order to keep yourself from getting caught in holiday traffic. Rushing creates stress. Needless to say, your kids pick up this anxiety, which increases their stress and may lead to temper tantrums.
Whether you are traveling by car or by air, always bring a few small toys for your child. This will keep them entertained for a couple of hours, at least. If you pack anything that has small pieces (crayons, etc.), pack them in a Ziplock bag so as to not lose them. Don't expect younger children to entertain themselves for the entire trip. Reading to your child or playing a game with your child will keep the entire vehicle (or aircraft cabin) happy!
If you plan to fly, all of the usual airport rules apply. Having your family wear like-colored clothing will emphasize to your child the importance of staying together. If possible, parents should carry on the least amount of luggage possible in order to keep their hands free when it comes time to exit the plane, or in the event of an emergency.
When you arrive at your destination, be it at a family member's house or a hotel room, always be prepared to baby-proof the area where you and your family will be spending most of their time (BabySafeTravel.com has some great tips on baby-proofing your area under the "Travel Tips" section).
The BabySafeTravel.com team is constantly updating its website with new products (baby sunglasses!), new travel tips (traveling with multiples), and other helpful information for parents. "Don't hesitate to contact us with any holiday travel questions you may have," says Mrs. McGehearty.
BabySafeTravel.com can be reached by visiting BabySafeTravel.com and Twitter.com/BabySafeTravel.com.
###