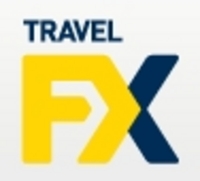 London, UK (PRWEB) August 4, 2009
Foreign exchange specialists, Global Reach Partners Ltd have launched a travel currency service for retail and corporate clients, Travel FX. The move cements the company as a leading foreign exchange provider who, in the face of the economic down turn, forges ahead with growth plans, bringing a new product to the market.
Travel FX will be delivered in conjunction with ICE PLC, who will process and deliver to clients who order foreign currency. The currency is purchased online and offers; competitive rates of exchange, particularly in exotic currencies, commission free transactions and next working day delivery (terms and conditions apply).
Jon Marriott Head of the Commercial Dealing Desk comments: "The launch of Travel FX demonstrates our commitment to our customers and prospective customers. We're confident that this part of our business will be successful and compliment our three trading brands, Corporate FX, Smart FX and Personal FX. It's a great time for us to launch this product and see it as beneficial to both the corporate and retail markets, offering competitive holiday currency rates at a time when consumers are looking for ways to save money and corporate clients are seeking value added products and services."
About Global Reach Partners Ltd
Global Reach Partners Ltd (formerly Corporate FX Ltd) is a company with a worldwide capability in financial services. The company recently rebranded in June 2009. The need to build a new structure for the company was identified. This enabled the product brands to stand independently, servicing the needs of customers, but also belonging to a larger, far-reaching financial services organisation. The essence of Global Reach and its trading brands builds on the trust it has established in its trading years and the expertise of some of the finest minds in the industry.
Travel FX joins three trading brands:

Corporate FX - commercial currency services for institutions, large corporates and SMEs.
Smart FX - an online payment solution enabling clients to buy and sell foreign currencies and make international payments.
Personal FX - experts in the provision of foreign currency exchange services to private individuals.
Contact:
Nadia Robinson - Marketing & PR Manager
5th Floor, 62 Cornhill
London
EC3V 3NH
Telephone: 020 7743 7024
Fax: 020 7743 7001
###