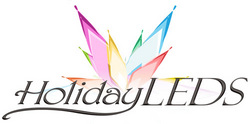 It was really an easy decision because the lights last so much longer and use so little energy--we'll recover the cost in less than 1 year
King of Prussia, Pa. (Vocus) October 15, 2008
The nation's largest shopping mall, the King of Prussia Mall, located in King of Prussia, Pennsylvania will replace nearly 300,000 incandescent Christmas lights with energy efficient LED Christmas lights this year.
The management team of the King of Prussia Mall has been heavily focused over the last two years on an effort to conserve energy and adopt environmentally sound business practices. In fact, the organization established a "green" task force which heads up the company's environmental efforts. In keeping with these efforts, the King of Prussia Mall announced that it will replace nearly 300,000 of its almost ½ million Christmas lights with LEDs. "It was really an easy decision because the lights last so much longer and use so little energy--we'll recover the cost in less than 1 year," said Mark Bachus, Marketing Manager for King of Prussia Mall. The super efficient LED lights will save the mall more than 80% on its utility bill and should last for nearly 50,000 hours.
The holiday display at the King of Prussia Mall is an impressive one. With two 48 foot evergreen trees as the centerpiece and lights throughout the 2.9 square foot facility the holiday display is a destination in itself. Last year nearly 7 million people visited the mall during the holiday season. It will take Exhibit Masters Productions, the holiday décor and installation company that is managing the display, 20 workers and 10 days to install the lights. The display will be completed on or before November 7th and will remain in place until December 31st.
The Christmas lights were supplied by HolidayLEDs.com, a Jackson, Michigan based company which specializes in LED Christmas lights. "Sometimes making the right decision for the environment and conservation is difficult because it costs more, but for large holiday lighting displays like the King of Prussia Mall the numbers just make sense," added Philip C. Curtis of HolidayLEDs.com.
To learn more about King of Prussia Mall and its holiday display please visit its website at http://www.kingofprussiamall.com. For more information about LED Christmas lights or HolidayLEDs.com please visit http://www.holidayleds.com.
###