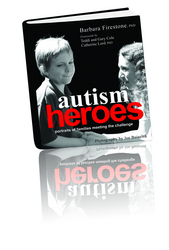 An extraordinarily caring and generous person with a big heart, especially when it comes to children.
Los Angeles (PRWEB) December 6, 2007
The International Ballroom of the Beverly Hilton was filled with prominent entertainment industry executives, business and community leaders along with celebrity friends for The Help Group's 11th annual Teddy Bear Ball on Monday evening, December 3. This year's event, benefiting The Help Group's schools and programs serving children with special needs, honored Dawn Ostroff, President of Entertainment, The CW Network and Shelley and Dr. Frank Litvack. Bruce Rosenblum,* President, Warner Bros. Television Group and Nancy Tellem, President, CBS Paramount Network Television Entertainment Group, served as Gala Chairs.
Former lead singer of the Temptations, Louis Price, and The Help Group's Children's choir kicked-off the event with a lively medley of holiday tunes. Stars of the new CW hit show, "Gossip Girl" Blake Lively, Chace Crawford and Leighton Meester welcomed everyone and introduced The Help Group video narrated by the anchor of CBS's "The Early Show," Harry Smith. Help Group Chairman, Gary H. Carmona, congratulated this year's honorees for their dedication to children and President & CEO Dr. Barbara Firestone remarked, "The magic of this evening is that it doesn't end as we leave this ballroom. Everyone who has joined this effort will surely have a very tangible impact on the lives of the children."
Tia Mowry and Pooch Hall, from The CW's, "The Game," acknowledged The Coffee Bean and Tea Leaf for its six year corporate commitment to The Help Group extending a special thank you to Sunny Sassoon,* Coffee Bean CEO, and his wife Debbie, and Mel Elias,* Coffee Bean COO.
Tichina Arnold, from the CW's "Everybody Hates Chris" welcomed to the stage The Help Group National Celebrity Spokesperson, actor Gary Cole, and his wife Teddi Cole, parents of a child with an autism spectrum disorder. They introduced Dr. Barbara Firestone's newly released and highly acclaimed book, ''Autism Heroes: Portraits of Families Meeting the Challenge'' and spoke of its important message of help and hope to families everywhere living with autism. The Coles are one of the thirty eight families featured in Autism Heroes and contributed one of the forewords. Gary Cole is starring in the upcoming HBO series, ''12 Miles of Bad Road'' to premier in the winter of 2007.
Andrea Fiuczynski, President of Christie's, led the spirited live auction highlighted with the new Audi R8 courtesy of Keyes Automotive Group's, President Howard Keyes and Vice President Howard Tenenbaum.* Dick Costello, and Dr. Susan Berman, Help Group, Chief Operating Officer, invited the audience to support The Help Group's "Opportunity Fund". This fund established by Sandy Grushow* and Barbara Grushow three years ago, provides scholarships, mentoring, college counseling, vocational training and internships, and even basic food, clothing and shelter to children and families in need served by The Help Group's programs.
David Salzman,* introduced a video retrospective featuring all of the individuals and organizations that The Help Group has honored since the inception of its awards program in 1987. Willy, Erika, and Harry Litvack, introduced their parents Shelley and Dr. Frank Litvack, ''Champion for Children Award'' recipients. They described their mother as "Wonderful, attentive, and loving and a generous philanthropist…who worked her way up from a receptionist to an executive producer and director…winning 5 Emmy Awards and receiving 2 DGA nominations," and spoke of their father as a published and internationally known cardiologist, medical researcher and entrepreneur and as a "Role model and generous person who is always willing to help". Dr. Litvack commented, "We extend our heartfelt thanks especially to our many friends who have arrived in force to support this most worthy organization, we offer our gratitude." Shelley Litvack remarked, "The many teachers, therapists, psychologists and staff who serve the thousands of children with special needs that are touched by The Help Group--They are the real 'champions for children'. These devoted people go to work every day and give so much of themselves to their children and the families.
Golden Globe nominated actress and singer Emmy Rossum saluted the honorees with a show stopping performance of "All I Ask of You" and a very moving rendition of "Somewhere Over the Rainbow" that she sang with children from The Help Group Choir.
In presenting the "Help Humanitarian Award" to Dawn Ostroff, Nancy Tellem described Dawn as, "An extraordinarily caring and generous person with a big heart, especially when it comes to children." Bruce Rosenblum commented, "Dawn has always made her kids a top priority--and she brings this dedication to the growth and development of children to her work in supporting The Help Group." Dawn Ostroff expressed her appreciation stating, "While I'm sincerely grateful to be here tonight, the real beneficiaries of your kindness and generosity are the children of The Help Group. We owe an overwhelming amount of gratitude to everyone at The Help Group for their vision, dedication and hard work. They've created the best schools in the country for children with special needs. They are changing the lives of these kids on a daily basis, and opening doors to a brighter future for all of them."
For the grand finale, the honorees and presenters joined the children on stage to sing "Winter Wonderland" to a cheering audience.
*Help Group Circle of Friends Philanthropic Board Members
About the Help Group:
Founded in 1975, The Help Group is the largest, most innovative and comprehensive organization of its kind in the United States serving children with special needs related to autism, Asperger's disorder, learning disabilities, ADHD, mental retardation, abuse and emotional problems. The Help Group's six specialized day schools offer pre-K through high school programs for more than 1,300 students. The Help Group's wide range of mental health and therapy services, child abuse and residential programs extend its reach to more than 5,000 children and their families each year. With over 850 staff members, The Help Group's state-of-the-art schools and programs are located on four major campuses in the Los Angeles area. Through its professional training programs and efforts at the state and national levels, The Help Group touches the lives of children with special needs across the country and in other parts of the world. At the heart of its effort is its commitment to helping young people fulfill their potential to lead positive, productive and rewarding lives. For more information about The Help Group, please call 818-779-5212 or visit http://www.thehelpgroup.org. To learn more about ''Autism Heroes: Portraits of Families Meeting the Challenge,'' please visit: http://www.autismheroes.org
###