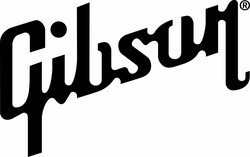 Nashville, TN (Vocus) October 14, 2009
Gibson Guitar, the world's premier musical instrument company and leader in music technology announced a selection of ultimate gift giving guitars for this holiday season. Whether you're a metal-head and your favorite musician makes an axe scream like Zakk Wylde or someone who wants a more refined instrument like the Les Paul Standard or Studio guitar or maybe you like swingin' grooves of the Cherry Poppin' Daddies and Gibson USA's Zoot Suit SG guitar, Gibson has designed guitars that are each timeless and with an abundance of character. Some of the offerings this holiday season include:
THE SG ZOOT SUIT BY GIBSON USA
Adding a splash of color to the Gibson electric guitar family, the new SG Zoot Suit embodies the excitement of jazz "zoot" style. Featuring a slick body made of multiple birch wood laminate pieces, each died a different color, bonded and finished with two coats of satin lacquer to form one naturally flawless block of wood, the Zoot Suit will ignite any performance. A favorite of The Cherry Poppin' Daddies' Steve Perry, this new model comes in five pinstripe color combinations which highlight Gibson's traditional rounded profile and legendary 496R and 500T pickups.
MSRP: $1,999
Visit http://www2.gibson.com/Products/Electric-Guitars/SG/Gibson-USA/SG-Zoot-Suit/Overview.aspx for more info.
ZAKK WYLDE GRAVEYARD DISCIPLE & BFG LES PAUL "BUZZSAW"
Raise the dead with the Zakk Wylde Graveyard Disciple guitar by Epiphone. Combining killer sound with a striking, coffin-shaped body of solid Mahogany, a neck of hard maple with a smooth satin finish, the Graveyard Disciple is perfect for hard rock or metal. Customized by Five-Time Most Valuable Metal Guitarist, Zakk Wylde, this unique model is just dying to be played and includes a customized, Coffin™ hard case.
Designed with and approved by Gibson legend Zakk Wylde and Gibson USA, The Buzzsaw, features BFG appointments, a 50´s profile neck, Book matched Maple Top, Chambered body, super hot EMG 85 and 81 model pickups, jumbo frets designed specifically to meet Zakk´s demanding playing style and looks that have this guitar screamin' before you even plug it into a monster sized, city-leveling stack.
GRAVEYARD MSRP: $1,499
BFG MODEL MSRP: $3,331
Visit http://www.gibson.com/en-us/Lifestyle/Features/graveyard-disciple-819/ for more info.
*Under license from Coffin Case Company
GIBSON ACOUSTIC SONGWRITER DELUXE STANDARD
The Gibson Acoustic Songwriter Deluxe Standard is designed with superior levels of guitar features and benefits to acoustic players around the world. The guitar has a clean even-grained AAA-grade solid Sitka spruce top with elegant abalone rosette, and finished in an antiqued natural lacquer that gives this instrument a striking golden-toned hue. It also bears a gorgeous sculpted modern Dove-style pickguard created by the division's master luthier. The Songwriter Deluxe Standard delivers a higher level of performance and tone. The performance and studio needs of today's professional players is also addressed by the addition of Fishman's Aura Ellipse Pickup system which reproduces the natural sound. Many other exclusive features make this Gibson Acoustic an innovative, legendary model from the division in Bozeman, Montana. Gibson Acoustic also produces the Songwriter Deluxe Studio, Songwriter Deluxe Custom and the famous Gibson Hummingbird.
MSRP Songwriter Deluxe Standard: $4,083
Visit: http://www.gibson.com/en-us/Lifestyle/Features/songwriter-deluxe-standard/
TONY IOMMI G-400 BY EPIPHONE
The Epiphone Tony Iommi Signature G-400 Electric Guitar is what you want for hardcore, heavy hitting sound. Classic SG attitude is enhanced with mother-of-pearl cross fingerboard inlays, black chrome hardware, and a matching black finish on the solid mahogany body. The slim-tapered mahogany neck is fast and the Gibson USA Tony Iommi pickups put out the firepower required for maximum destruction. The Locktone Tune-O-Matic bridge and stopbar tailpiece add sustain and make string changing easier.
MSRP: $999
Visit: http://www2.gibson.com/Products/Electric-Guitars/SG/Epiphone/Tony-Iommi-G-400.aspx for more info.
GIBSON LES PAUL STANDARD & GIBSON LES PAUL STUDIO BY GIBSON USA
A true classic, Gibson's first solid body guitar remains the standard for the music industry. Since 1952, the Les Paul Standard has shaped the sound of popular music and become known as an icon in its own right. The Les Paul custom continues to provide the rich, versatile tone it is famous for, lending itself to all styles of music. The 2008 Standard's alterations have refined this proven classic to make it more playable than ever. An enlarged neck tenon and a new asymmetrical profile enhance comfort for the player and custom-made gold plated Bourns potentiometers add clarity and power to the sound. Additionally, locking Grover tuners improve gear ration 18:1 and the addition of the Plek computer-controlled set-up works to eliminate buzz and enhance overall experience playing the Les Paul. Available in a dozen colors, the classic is a powerful addition to any musician's collection. Les Paul's Studio guitar, another classic from Gibson USA, sings with simplicity, combining tremendous performance with a classic look. Including a carved maple top, solid mahogany back and genuine Gibson humbucker pickups, the Les Paul Studio is one of Gibson's best-selling instruments.
STANDARD MSRP: $3,889
STUDIO MSRP: $1,799
Visit http://www2.gibson.com/Products/Electric-Guitars/Les-Paul/Gibson-USA/Les-Paul-Studio.aspx or http://www.gibson.com/en-us/divisions/gibson%20usa/products/lespaul/2008-standard/ for more info.
SIMPLICITY MEETS 21ST CENTURY TECHNOLOGY: THE ROBOT LES PAUL JUNIOR SPECIAL BY GIBSON USA
If you are a technology addict looking for the ultimate guitar, the Robot Les Paul Junior Special is the best holiday gift ever. Featuring proprietary technology and advanced features unprecedented in the musical instrument manufacturing industry, the Robot Les Paul Junior Special guitar meets every demand a player has. Constructed from mahogany, the average weight is 5.21 lbs. The MCK, the control knob with the illuminated top - serves as the master control for all aspects of the guitar's amazing self-tuning system. The Neck CPU is the genius little device responsible for receiving and processing the data signal from each individual string and feeding it to the Powerhead Locking Tuners which then tune the guitar. The guitar also features the highest value potentiometer allowing for smooth transitions from highs to lows. At the core of the Robot Les Paul's pioneering technology is a lithium rechargeable battery system which keeps the Robot guitar going for approximately 200 tunings.
MSRP: $2,775
Visit: http://www2.gibson.com/Products/Electric-Guitars/Les-Paul/Gibson-USA/Robot-Les-Paul-Jr-Special.aspx
GIBSON CUSTOM LES PAUL AXCESS STANDARD
The Gibson Les Paul Axcess by Gibson Custom carries all of the elegant styling, fluid body lines and rocking attitude of a classic Les Paul Standard from the golden era of the late 1950s. Upon closer examination, however, you will find many substantial modifications made in the name of maximum playability and versatility. Everything about this Les Paul has been designed to make it a player's guitar. From the easy access to its upper range to the comfortable belly scarf to the Floyd Rose vibrato, the Gibson Custom Les Paul Axcess Standard was designed to give optimum performance.
MSRP: $5,292
Visit: http://www.gibson.com/en-us/Lifestyle/Features/spotlight-on-lp-axcess/ for more info
THE RETURN OF THE REVERSE FLYING V
Gibson has turned the legendary Flying V -- and the guitar world along with it -- upside down with the release of the Reverse Flying V. The greatest guitar makers in the world have handcrafted a small number of Reverse Flying Vs for another very limited run of these flame-throwing cult classic collectables. For those who missed it the first time, here is one more chance to grab an amazing Reverse Flying V from Gibson USA. If there is this much demand for them now, think what they will command when they are vintage.
MSRP: $999
Visit http://www.gibson.com/promotions/reverseflyingv/ for more info.
ROY ORBISON "PRETTY WOMAN" EPIPHONE ACOUSTIC
Write the next American classic with the new limited edition "Oh, Pretty Woman" 12-string acoustic guitar. Based on Roy Orbison's original 1962 Epiphone acoustic, this faithful reproduction features a solid spruce top, mahogany back, rosewood bridge and vintage tuners. This new edition of an iconic acoustic is modeled after the guitar that helped Orbison craft one of the most recognized riffs in music. Featuring the notation for the first measure of "Oh, Pretty Woman," on the back of the guitar's headstock; this limited edition includes a hard case with Roy's signature and "sunglass" icon, a certificate of authenticity hand-signed by his widow and son, a black & white photo of Roy with his original 12-string, a "sunglass" lapel pin and a copy of the "Oh, Pretty Woman" sheet music.
MSRP: $1,332
Visit http://www.epiphone.com/news.asp?NewsID=1493 for more info.
EPIPHONE AJ-500M MASTERBILT
Epiphone revives the prestige of its 1930s guitars with the new Masterbilt Acoustic Series. These new flat-top guitars feature all solid wood construction and a distinctive 1930s-style "offset notch" peghead shape with historic Epiphone script logo and mother-of-pearl stickpin inlay. It is the ultimate acoustic guitar for the musician looking for quality, performance and value.
MSRP: $832
Visit: http://www.epiphone.com
More information and hi-res images about all of the above products and more can be found at http://www.gibson.com/press.
About Gibson Guitar:
Gibson is known worldwide for producing classic models in every major style of fretted instrument, including acoustic and electric guitars, mandolins, and banjos. Gibson's HD.6X-PRO Digital Guitar, the Gibson Robot Guitar and Gibson's Dark Fire represent the biggest advances in electric guitar design in over 70 years. Founded in 1894 in Kalamazoo , Michigan , and headquartered in Nashville since 1984, Gibson Guitar Corp.'s family of brands now includes Epiphone, Dobro, Kramer, Steinberger, Tobias, Echoplex, Electar, Flatiron, Slingerland, Valley Arts, Maestro, Oberheim, Baldwin, Sunshine Piano, Take Anywhere Technology, J&C Fischer, Chickering, Hamilton, and Wurlitzer. Visit Gibson's website at http://www.gibson.com .
MEDIA CONTACTS:
Caroline Galloway/ Gibson Guitar/ 615-423-4904/ caroline(dot)galloway(at)gibson(dot)com
Jessica Erskine/ Rogers & Cowan/ 310-854-8129/ jerskine(at)rogersandcowan(dot)com
###