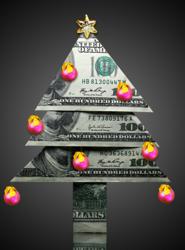 "I'm excited to be able to help members get back to their families for the Thanksgiving and Christmas Holidays.
Norfolk, VA (PRWEB) November 09, 2012
Exchange USA Military Travel Services has announced holiday availability for 2012. Last minute Holiday travel planning can leave US Military Service Members frustrated if unable to connect with a travel service provider. For 2012, the experienced military travel professionals at Exchange USA will be available to quote discount military flights and process military travel loans.
By expanding shift timing the company has arranged for a representative to be available to those in need of Holiday Travel Services. Senior travel staff will be on hand for fast airfare quotes and military flight loan processing. During the Thanksgiving and Christmas, The company will be open 10:00A – 7:00P and able to offer same day or even immediate flights when necessary.
Representatives will be available via phone, online chat, text, and email. The state of the art paperless loan processing and electronic booking systems means same day travel is realistic and accessible. In addition, industry links allow the most cost efficient military flight quotes, a notable consideration if the flight request is at the last minute. All necessary documents are e-signed through email so no rushing to a fax machine or trying to print out pesky forms to fill out. This also allows agents faster information access speeding up the entire process of completing a secured travel loan
Both the customer and the company win with flexible hours and holiday availability. The customer wins because they can contact a representative, enroll in the Travel Assistance Program and travel, all in the same day if necessary. The company wins because they are able to make a positive impact on customers in need during the holiday season!. Company representative Kaila Hector states "I'm excited to be able to help members get back to their families for the Thanksgiving and Christmas Holidays. It's a way that I can thank our military members for all they do for our country!"
About the Company:
Established in 2009 and based in Norfolk, VA, Exchange USA Military Travel Services provides exceptional travel planning services to US active duty and career retired.The company also provides secured travel loan processing for US Government Civil Service and US Postal workers. Worldwide capability allows travelers service all over the earth; providing military travel solutions regardless of duty station. The company can be reached by phone, 888 998 9963 or web at http://www.mymilitarytravel.com