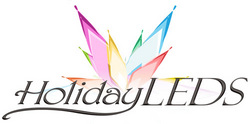 Last year we went out and bought about 10 sets of LED Christmas lights for the display as an experiment and the lights were really, really, striking--it was a noticeable difference
Lansing, MI (Vocus) October 10, 2008
One of the state's largest public display of Christmas lights will be a little brighter, more energy efficient and more environmentally-friendly this year thanks to LED lights. The Potter Zoo in Lansing, Mich. plans to replace thousands of Christmas lights in its "Wonderland of Lights" display with LED lights, which consume less electricity than incandescent lights.
The new LED lights will consume 10 times less energy than the incandescent lights they are replacing. "Our goal is to eventually replace all of our Christmas lights with LEDs, which should result in a substantial savings to the county," said Diane McNeil, executive director of the Potter Park Zoological Society. The zoo plans to replace 120 incandescent mini light sets with new multi-colored LED Christmas lights. The new LED replacements will consume 37.8 kilowatt hours of electricity during the estimated 90 hours that the lights will be illuminated. By comparison, the old incandescent lights consumed 378 kilowatt hours. The saving will allow the zoo to use the money to fund other zoo activities. "Last year we went out and bought about 10 sets of LED Christmas lights for the display as an experiment and the lights were really, really, striking--it was a noticeable difference," McNeil said.
Switching to LED Christmas lights is the more environmentally friendly choice for holiday lighting, McNeil said. "Our organization is trying to do everything that we can do for conservation and the environment and this is one good way we can do that," McNeil said. LEDs consume between 80 to 90 percent less electricity than standard incandescent lights and last about 10 times longer. This creates less waste since the lights won't have to be replaced as often.
The zoo purchased the LED Christmas lights from HolidayLEDs.com, an e-commerce company located in Jackson, Mich. which specializes in LED Christmas and energy-efficient decorative lighting. "We are really pleased to be working with Diane and the zoo--it's a great organization and it has a spectacular light show," said Philip C. Curtis of HolidayLEDs.com. HolidayLEDs.com is also working with the zoo to offer its members and visitors a discount on its LED Christmas lights. "We are pleased to have the support of our local businesses, organizations, and Michigan residents so we are going to be offering a 10% discount on our products to Zoo customers and members," added Curtis.
The Wonderland of Lights display will be open from Nov. 28 to Dec. 28, from 5-8 p.m. Thursday through Sunday. Admission is $4 for adults; $3 for senior citizens; and $2 for children under 15. The event also features nightly live music and a variety of activities for kids, including crafts, cookie decorating, face painting and story-telling. Santa Claus will appear on Fridays and Saturdays.
For more information about the Potter Park Zoo or the Wonderland of Lights please visit their website at http://www.potterparkzoo.org. For more information about HolidayLEDs.com and LED Christmas lights please visit their website at http://www.holidayleds.com.
###