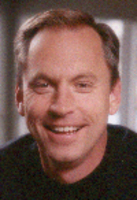 While this is not welcome news, it is not the end of the world either
West Coxsackie, NY (Vocus) December 20, 2009
Retail expert Bob Phibbs, known as the Retail Doctor, cautions speculation that the holiday snowstorm will destroy weekend holiday retail sales on the East Coast.
"While this is not welcome news, it is not the end of the world either," said Phibbs, author of You Can Compete: Double Sales Without Discounting who has consulted for some of the largest brands in the country including Yamaha, Hunter Douglas, LEGO, and Brother. "The cities affected today are used to dealing with snow and have a lot to lose in tax revenue for every motorist unable to get to the mall. City managers are motivated, particularly when we're hearing sales are up, to clear the streets. That said, it isn't like shoppers will not shop, they still need the perfume for aunt Edna or Wii for their son, the demand is still there. Finally, for many shoppers it is too late to get something shipped in time for Christmas so they'll have to shop local."
What does he recommend retailers do?

Keep your customers informed by updating all of your social media sites like Facebook, Twitter or Yelp the hours you are open.
Do everything possible to keep your store open. If anyone can be out shopping, you should be at your store, lights on, sidewalk and parking spaces in front of your store cleared.
Don't moan about the weather but celebrate the white Christmas aspect of shopping.
Stay open later hours in the next several days to ease the shopping experience for customers who have one less day to finish.
"And don't forget," Phibbs adds "the guys are the last to shop – they'll still be the ones you'll see in the next few days ready to splurge."
If history is any guide, weather can devastate shopping if snow removal is not taken seriously like last year's holiday blizzard in Portland, OR, that shutdown the city. The mayor decided to avoid plowing the streets due to cost constraints ruining thousands of businesses sales for over two weeks.
About The Retail Doctor
Bob Phibbs, CEO of the Retail Doctor, has helped hundreds of businesses in every major industry, including hospitality, manufacturing, service, restaurant and retail. He is a nationally recognized retail expert on business strategy, customer service, sales, and marketing. With over thirty years experience, he has been a corporate officer, franchisor and entrepreneur. A frequent guest on MSNBC's Your Business, he and his work have been featured in Entrepreneur magazine, the Wall Street Journal and the New York Times. He has creatively helped some of America's best-known retail brands succeed during both good and bad economic circumstances. In addition, Phibbs provides business makeovers for the Los Angeles Times. His new book, The Retail Doctor's Guide To Growing Your Business will be available from Wiley in April 2010. To learn more about the Retail Doctor, visit http://www.retaildoc.com.
Contact:
Bob Phibbs
The Retail Doctor®
Phone: 562.260.2266
# # #