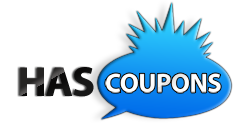 Get Out And See a New City This Holiday Season
Cocoa, FL (PRWEB) October 03, 2012
HasCoupons.com is helping shoppers prepare for the hectic holiday months ahead for all. With less than a month before everyone gets a bite of Holiday madness. Why not plan a great Holiday vacation this year and travel to a new destination and meet new and exciting people. HasCoupons.com offers discounts to the largest online travel sites with these discounts a person can save more than booking with a travel agent or direct with the airline.
HasCoupons.com also offers discount on the top online retailers while checking for flights for the Holiday destination check out some deals on new attire. Why pack with the old when looking to meet new exciting people pick out some new outfits to make a lasting impression on all the new friends made this Holiday vacation.
HasCoupons.com has three great exclusive promotions still available to their growing number of shoppers who access their discounts. Until October 29th HasCoupons.com has a $10 Mail in Rebate for a BP Gas Card or a Visa Debit Card.
HasCoupons.com also is giving away two free items this year, one is a iPhone 5 the Lucky person who is FaceBook.com like 555 wins the iPhone 5, and for the 1000th like the lucky person wins a free smart T.V.
HasCoupons.com Top Travel Destinations
Miami-This holiday destination offers an intense night life, gorgeous beaches, and for some reason the woman only seem to get younger. This location will exceed every expectation, spend afternoons on the white sandy beaches relaxing. Then by night fall be prepared for the adventure to start, Miami offers endless fun in bars and night clubs for the young successful bachelor this location will grant access to nights only in dreams.
New York City- Now no matter if on vacation single, or with a family New York City has it all from the best night life to the world class museums. Every person should experience New York City at least once in their life why not make it this holiday trip to New York City. New York has some of the most important landmarks to experience in person. Take a ride to the top of the Empire State Building and catch a bird's eye view of the greatest city in the world.
San Francisco- California has some of the best cities, beaches, and forests to see, San Francisco has to be one of the most beautiful places in the country. For a great day at the beach start with Ocean Beach, whether there for relaxation or surfing this is place to be with over 13 million people visiting per year. If the beach is not the place for you, take in all the city has to offer in tourism with rides on the cable car and views of Alcatraz one the bay.
San Francisco offers it all with its fantastic culture, beaches, and rich in history for all to enjoy.
Orlando- This city will give you access to all that embodies Florida. Orlando is a prime entertainment destination with Disney, Universals Studio's, and Sea World all within less than 30 minutes from each other. It is time to take the family to see Mickey Mouse or Harry Potter for this Holiday vacation and ride the movies.
Get away for an afternoon 45 minutes east take a trip to Cocoa Beach and enjoy a learning experience at Kennedy Space Center. Orlando is without a doubt the ultimate in family vacation, this location will put a smile on anyone face.
Hawaii- Looking for a Holiday trip to paradise? The archipelago of Hawaiian Islands will not drop the ball with offering the most breath taking views. Take a trip to Haleakala National Park and get a chance to see a dormant volcano in person.
Why not try snorkeling, surfing, and even wind surfing one of the many beautiful beaches along the Maui coast.
HasCoupons.com bring in the Holiday season with the best discounts on all seasons of shopping, from Halloween, Black Friday, and Cyber Monday. HasCoupons.com wants to save everyone some money this year and put a smile on everyone's face. Don't forget about all the Hascoupons.com exclusive promos get the free iPhone 5 by just liking Hascoupons.com on Facebook.com.