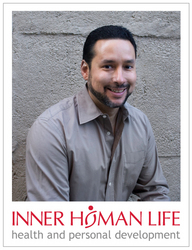 "IH has been an important part of my individual development. It has given me a deeper understanding of my physical and emotional well-being and the means to maintain a proper balance between the corporal and spiritual components of my life." - Sue M.
New York, NY (PRWEB) January 7, 2010
To start off 2010 and a new decade, Mr. Rosas is launching his Beauty and Nobility campaign where clients can be introduced to the benefits of ontology within Inner Human© process. Ontology is the study of inner development of human beings which examines a person's five levels; Form, Feeling, Doing, Thinking and Essence. Through non-invasive procedures and by using verbal and non-verbal dialogue, Mr. Rosas can help clients bring union to their bodies and the wisdom held within.
Inner Human Life was founded in 1995 based on the ideals of embracing a life filled with inner peace, guidance and self-awakening. Inner Human© is a therapeutic and personal development process which was designed using a framework called The Life Forces where a person can understand his or her foundation and ultimately their inner self. A variety of methods are used which lead to self-education where the client learns how to use his or her inner resources and tools that aid change or resolve situations. Clients will discover healing, and self-realization through direct experiential exercises, coaching, visualization, thought, senses and surrender. Only natural therapies are used and are beneficial to adults, children, and infants. These therapies allow the body to transform to a lifestyle of peace and long-lasting health.
Inner Human Life will provides an opportunity for individuals who are searching for alternative therapies as a supplement to their existing medical regimen and those who would like to experience a better connection within themselves. This method is ideal for athletes, actors and vocalists because through this therapy individuals can become more in tune with themselves which, in turn, take their talent and their art to the next level.
Born and raised in New York City, Mr. Rosas was exposed to many different forms of religions and cultures. Studying martial arts, yoga, and a variety of healing practices, brought him a better understanding of the dynamic interplay with the mind, body, and heart. Experience this proven, successful therapeutic approach with a practitioner who is wholly committed to and passionate about improving people's lives.
For more information on Beauty and Nobility and Inner Human Life, call 1-877-318-7383 or visit http://www.innerhumanlife.com.
# # #